Personal Trainer Q&A
A personal trainer will help you lose weight and help improve your overall health and well-being. Vive Ageless Weight Loss Centers is home to a leading team of healthcare professionals, that can customize an exercise plan that will help keep your health on track. For more information

contact us

today or

book an appointment

online. We have convenient locations in

Coral Gables FL

, and

Pinecrest FL

.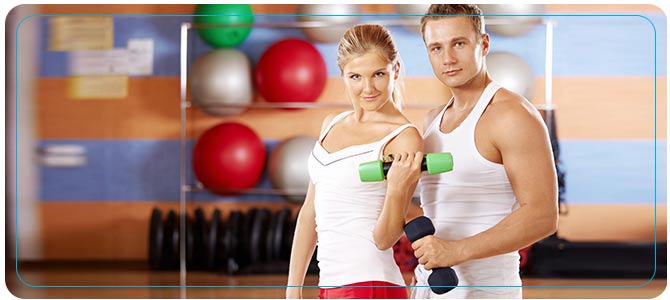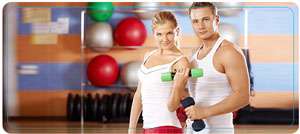 Table of Contents:
Can a personal trainer help me lose weight?
What are the benefits of a personal trainer?
What can I expect during my first meeting with a personal trainer?
Who should go see a personal trainer?
Can a personal trainer help me lose weight?


Hiring a personal trainer to lose weight may bring up visions of a perfectly chiseled trainer, pushing you to the point of near collapse. But that is not how it commonly works. The majority of personal trainers are like mentors who are truly passionate about helping you achieve your weight and fitness goals. A certified personal trainer for weight loss is trained not only in physical fitness techniques, but they are also proficient in creating personalized diet plans for optimal nutrition, and developing specialized workout plans and training logs to help you reach your target weight and maintain it. Sustainable weight loss and long-term physical well-being require a plan and staying motivated and determined to follow it can be challenging when going it alone. A personal trainer is there to cheer you on, fuel your motivation, and help boost your self-confidence and determination to succeed.
What are the benefits of a personal trainer?


Having a personal trainer comes with the benefit of their knowledge and expertise in physical, mental and nutritional fitness. In addition to keeping you motivated, because you know they'll be expecting to see you at your next session, there are many other benefits to having a personal trainer for weight loss, like helping you define what you want to achieve with your weight loss program. You may have your end goal in mind, like a target weight, or toning certain areas like your upper arms, thighs, or abdominal area, and your personal trainer will design a workout regime that breaks down your goals into realistic and achievable subsets. As you progress and strive toward your goals, your trainer can adjust your regime as needed. Your personal trainer is also well trained and certified in nutritional health and wellbeing, and is able to help you identify, and replace the eating and lifestyle habits that you may have developed that have been working against you. Other benefits to having a personal trainer for weight loss include:

• Personalized workout regime
• Proper workout instruction
• More time-efficient workouts
• Variety of workout routines
• Emotional support    
What can I expect during my first meeting with a personal trainer? 


The first meeting with your personal trainer is an opportunity to decide if he or she is a good fit for you, as well, your trainer will decide if they will be able to help you achieve your goals, or if they may have to refer you to another certified trainer who may be a better fit for your needs. After deciding to work together, your trainer will likely have you complete a physical activity readiness questionnaire, which they will use to determine the level of intensity of the workout plan they will create for you. You will get a tour of the gym you'll be working out in, and as you get to know one another, the conversation will naturally evolve into your reason for deciding on using a personal trainer, your long-term weight loss goals, your current fitness regime, as well as eating and lifestyle habits. Based on your answers to the questionnaire and your discussion, your trainer will choose a fitness assessment to gain a fuller understanding of your current fitness level. A fitness assessment may include information about your:

• Height and weight
• Blood pressure
• Range of motion and flexibility
• Cardiovascular health
• Endurance
• Posture
• Body measurements

Your first session with your personal trainer will not likely include a full workout session, as they are still in the assessment phase, in which they will need to have completed creating a personalized plan for you. 
Who should go see a personal trainer?


If you've tried to lose weight on your own, and have made no real progress, whether due to lack of motivation, or you are just not sure what workout techniques to use to address specific areas, the guidance of a certified personal trainer, with the expertise to help you actually reach your weight loss goals, may just be what you need. At Vive Ageless Weight Loss Center, our highly skilled team of certified personal trainers, and weight loss professionals, take both your physical and emotional fitness seriously, and we look forward to helping you achieve your weight loss goals and maintaining them over the long-term. To arrange a consultation, call us today or book an appointment online. We have convenient locations in Coral Gables FL, and Pinecrest FL. We serve clients from Coral Gables FL, Miami FL, Pinecrest FL, South Miami FL, Coconut Grove FL, Brickell FL, Kendall FL, Richmond Heights FL, and Westchester FL.