Obesity and Weight Control Specialist Q&A
If you want to get your weight under control, then you have come to the right place. Vive Ageless Weight Loss Centers is home to a team of leading healthcare professionals who specialize in obesity and weight control. Meet Rafael Olartecoechea at Vive Ageless Weight Loss Center and say good bye to obesity. For more information, 

contact us

 or 

request an appointment

. We have convenient locations in 

Coral Gables FL

, and 

Pinecrest FL

.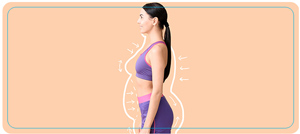 Table of Contents:
What is weight control?
Why does obesity happen?
Can being overweight lead to future medical problems?
Can a doctor help me lose weight?
What is weight control?


Managing weight is a major part of overall health and wellbeing, as being overweight, or obese, puts a person at risk of serious medical conditions like heart attack, stroke, high blood pressure, and diabetes. A healthy diet and exercise are the most common ways to achieve weight loss, but in some cases, weight loss surgery may be necessary. However, these methods all involve a change in lifestyle in order to achieve and maintain healthy, comfortable body weight, and this is the meaning of weight control. The traditional way to calculate a healthy body weight is the use of the Body Mass Index (BMI), which is a screening chart used by doctors to calculate your ideal weight based on your height and weight. The BMI chart is classified as follows:

• BMI under 18.5 is considered underweight
• BMI 18.5 to 24.9 is a healthy weight
• BMI 25.0 to 29.9 indicates being overweight
• BMI 30.0 to 39.9 indicates obesity   

Depending on how much muscle mass a person has, the BMI may overestimate body fat, because muscle is much denser than fat.

Weight control is a gradual process of changing lifestyle, eating habits, and behavior, and having a weight loss professional guide you through the process, with careful and frequent follow-up, may help prevent a rebound back to weight gain.
Why does obesity happen?


If you can think of the food you eat as fuel, this fuel is what you need to function throughout the day, and as you move about you burn fuel. However, if you take in too much fuel, a lot of it will not burn off, and it just sits in your body, not doing what it's there to do. Weight gain and obesity can happen for various reasons, and weight control is influenced by several factors, such as:

• Environmental – lifestyle habits and behaviors
• Psychological – eating for emotional reasons
• Genetic – family history of obesity
• Medical conditions or medications – can lower metabolism

Some medications, like steroids and antidepressants, can cause weight gain, as well as certain medical conditions like hyperthyroidism, Cushing's syndrome, depression, and certain neurological problems.
Can being overweight lead to future medical problems?


This problem is a double-edged sword, in that the medical conditions and medications mentioned above can lead to weight gain and obesity, and at the same time, weight gain and obesity themselves can lead to other serious health conditions, like:

• Heart disease
• Diabetes
• Stroke
• Hypertension (high blood pressure)
• Gallstones and Gallbladder issues
• Gout
• Sleep apnea and other breathing problems
• Osteoarthritis
• Certain cancers

The risk of developing a serious medical condition increases the more obese a person becomes. The likelihood of premature death is twice as high for those who are 40% overweight, compared to those of average weight. However, the good news is that a modest loss of 10 to 20 pounds can result in dramatic health improvements, like lowering cholesterol levels and lowering blood pressure.
Can a doctor help me lose weight?


Weight control is not a short-term fix to losing excess weight, and requires long-term thinking about ways to control weight gain, through lifestyle and behavioral changes, as well as changing eating and exercise habits. Going through this process alone is daunting for many people, which is why seeking support and guidance from a weight-loss professional is usually necessary. Having a trained professional who can work with you to devise a plan of action, and continually follow up with you to keep you on track is crucial to experiencing the long-term weight loss desired. At Vive Ageless Weight Loss Centers, our team of highly trained, and compassionate professionals, are experienced in weight management and weight control and look forward to helping you devise a plan to help achieve your healthiest and happiest weight. For more information, call us or request an appointment. We have convenient locations in Coral Gables FL, and Pinecrest FL. We serve clients from Coral Gables FL, Miami FL, Pinecrest FL, South Miami FL, Coconut Grove FL, Brickell FL, Kendall FL, Richmond Heights FL, and Westchester FL.