Peptide Therapy for Weight Loss Q&A
Are you struggling to lose weight? Peptides are a great way to reduce fat and build muscle. Contact our team of healthcare professionals today at Vive Ageless Weight Loss Centers about peptide therapy and its benefits. Some peptides can promote calorie-burning metabolism, while others can stimulate lean muscle growth by increasing the synthesis of human growth hormone (HGH). Other peptides may signal your body to burn fatty acids in fat cells first, before carbs or glucose. For more information,

contact us

or

request an appointment

. We have convenient locations in 

Coral Gables FL

, and 

Pinecrest FL

.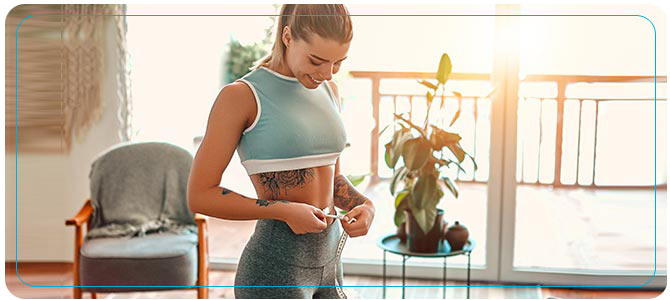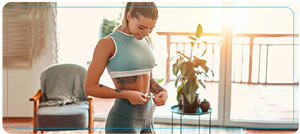 Table of Contents:
What is peptide therapy?
Do peptides help you lose weight?
What are the benefits of Peptide therapy?
Who is a good candidate for Peptide therapy?
What is peptide therapy?


Peptides are proteins composed of amino acids that regulate biological processes and functions. Peptides instruct other cells and molecules what functions to perform by acting as signaling molecules within the body. With over 7000 known peptides in the human body, each is responsible for facilitating actions and responses within the body, such as pain relief, soft tissue repair, and promoting weight loss, to name just a few. Peptide therapy is a process of harnessing the unique properties of peptides that can be used to treat specific conditions.

As we age, the number and quality of peptides that are naturally produced in the body can begin to decline. Peptide therapy helps to restore the number of peptides in the body and helps to stimulate cellular regrowth for treating specific conditions. Peptides are injected directly into the bloodstream or applied as a topical cream or nasal spray. Peptide treatments are customized toward the patient's unique needs and goals and are targeted to produce a specific reaction in the body to treat a variety of specific conditions.
Do peptides help you lose weight?


Peptide therapy has become a game changer for those who struggle with losing weight. Adhering to strict diets, or getting enough exercise to lose weight is frustrating, and is not always a successful way to keep weight down, but thanks to advances in health and wellness, and specifically peptide therapy, people are no longer limited to traditional weight loss methods. Though lifestyle and genetics do play an important role in weight gain, peptide therapy can result in greater weight loss, and in less time than diet and exercise alone, and commonly takes about 12 weeks for results to be noticeable.  Combined with a healthy diet and regular exercise, peptide therapy can result in dramatic weight loss. Because certain peptides are directly involved in burning fat in the abdomen, as well as an increase muscle mass, peptide therapy dramatically assists in achieving weight loss goals. Peptide therapy is a science-based way to lose weight, in addition to benefits like improved sleep quality, more energy, and younger-looking skin. 
What are the benefits of Peptide therapy?


Peptide therapy is a unique treatment option used to treat a wide variety of health concerns, and some of the benefits include:

• Decreased joint and muscle pain
• Improved sleep quality
• Lower blood pressure
• Promotes healthy immune system function
• Increased energy, strength, and stamina
• Boosts hormone levels
• Stimulates hair growth
• Reduces signs of aging
• Accelerates the healing process

Peptide therapy aids in the treatment of specific conditions by mimicking the body's naturally produced peptides, which then trigger a specific response. Because peptides develop naturally in the body, they are well tolerated, with minimal, to no side effects from the treatment. Peptides used in therapy are commonly derived from plant and animal protein sources, such as eggs, milk, soy, oats, flaxseed, meat, hemp seed, and wheat.  
Who is a good candidate for Peptide therapy?


Peptides are essential acids that perform a multitude of functions in the body, like how we respond to exercise and diets, to how our skin tans and triggers immune responses. Middle-aged, adult men and women, as well as athletes, are the most common and suitable candidates for peptide therapy for weight loss, provided the correct peptides are used. With age, our natural ability to develop essential amino acids begins to decline, making peptide therapy very beneficial for those who:

• Have high levels of body fat
• Suffer from anxiety or depression
• Have low libido function
• Suffer from fatigue
• Have reduced bone density
• Have a high sensitivity to heat or cold
• Have lowered strength and stamina

At Vive Ageless Weight Loss, our team of highly skilled, and compassionate health and wellness professionals is here to help you find the right treatment option to fit your healthcare needs, and lifestyle goals. For more information, call us or request an appointment. We have convenient locations in Coral Gables FL, and Pinecrest FL. We serve clients from Coral Gables FL, Miami FL, Pinecrest FL, South Miami FL, Coconut Grove FL, Brickell FL, Kendall FL, Richmond Heights FL, and Westchester FL.