Botox Injections Specialist Serving Miami, Coral Gables FL, and Pinecrest FL
Botox injections reduce wrinkles by relaxing the muscles that are the source of them. These injections also treat other health issues, such as migraines, excessive sweating, increased urination, and eye issues. Treatments should be performed every three to six months to sustain results. With the use of Botox Injections, our professionals at Vive Ageless Weight Loss Center, help you relax the facial muscles that cause deep wrinkles and fine lines, giving you smoother, younger-looking skin. For more information, please

contact us

or book an

appointment online

. We have convenient locations in

Coral Gables, FL

, and

Pinecrest FL

.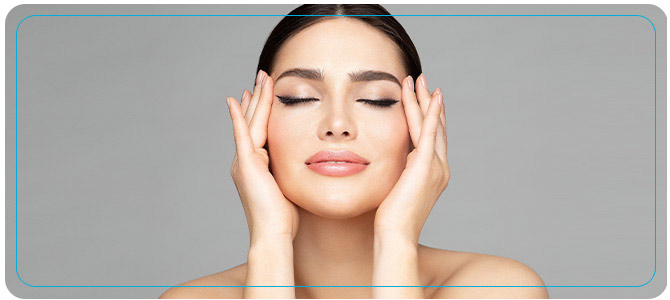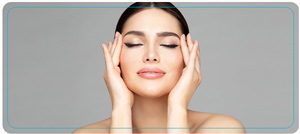 Table of Contents:
What does Botox injection do?
How long does a Botox injection last?
At what age should I get Botox?
How long after Botox injections will I see results?
Botox has been used to address many medical and aesthetic issues, though it's most commonly used to address 'dynamic wrinkles' that form along the skin. These types of wrinkles refer to the deep-inset lines that form along the face as muscles continuously contract under the skin. Botox can also be used to minimize the appearance of fine lines and other skin anomalies.
At Vive Ageless Weight Loss Centers, we pride ourselves on providing the highest level of care and quality so that you look and feel your best. If you're considering Botox and have questions about whether it's the right option, contact one of our specialists today.
What does Botox injection do? 

Botox injections stop chemical signals from being sent to nerves, preventing them from contracting. This reduces tension in the injected muscle and causes wrinkles to relax and soften. It also reduces pain and inflammation in the area. 

Botox is most prevalently used to diminish the appearance of forehead lines, crow's feet, and smile/frown lines, however, it can also be used to treat medical conditions such as bladder dysfunction, cervical dystonia (neck spasms), chronic migraines, eye twitching, excessive sweating, lazy eye, and muscle contractions. 

Before scheduling Botox, ensure that you consult with a certified and experienced specialist who can advise you on the procedure and whether it's advisable for your unique needs. 
How long does a Botox injection last? 

Botox is not a permanent solution with the average lifespan of results lasting between 3-6 months. 

As the Botox is metabolized by the body, muscle action begins to return to the treated area and the original lines and wrinkles will begin to reappear. To maintain your results, you'll need to book follow-up appointments to get Botox readministered.  Your specialist will recommend when you should come back for a follow-up based on your unique needs and goals.  
At what age should I get Botox? 

There is no hard-and-fast rule for when you should start Botox. You qualify for treatment as soon as you turn 18 and many people choose to start utilizing Botox in their 20s and 30s to maintain skin health and alleviate the signs of aging. 

However, if you're considering Botox, you should focus on your unique goals. For example, if you've started noticing fine lines and wrinkles that are affecting your self-esteem, then that's when you should start considering treatment. Or, if you're looking to prevent fine lines from becoming wrinkles, then Botox may help you accomplish that. 

A certified and experienced specialist can help you determine whether Botox is the right treatment option for you or if there are others that would be more beneficial in helping you achieve your personal aesthetic goals. 
How long after Botox injections will I see results?

After being injected with Botox, the results are usually observable within 2-10 days and can last anywhere from 3-6 months. There may be some swelling or bruising after your injection, so it may be difficult to see the results initially. This will dissipate after a week, revealing the overall outcome. 

Every time you get Botox treatment, it will have a significant and noticeable impact on the smoothness of your skin. This is part of what makes it so popular, as it can be done repeatedly and the results are visible and observable every time. Botox injections are completely safe and can be administered indefinitely as long as your body reacts well to treatment. 

At Vive Ageless Weight Loss Centers, we offer safe, professional, and comfortable Botox services for those that are looking to hit their aesthetic goals. Our team is experienced and knowledgeable, dedicated to giving you the quality treatment you deserve so that you can look and feel your best. Botox Injections are available at Vive Ageless Weight Loss Centers. For more information, please contact us or book an appointment online. We have convenient locations in Coral Gables, FL, and Pinecrest FL. We serve clients from Coral Gables FL, Miami FL, Pinecrest FL, South Miami FL, Coconut Grove FL, Brickell FL, Kendall FL, Richmond Heights FL, and Westchester FL.