Anti-Aging Medicine for Weight Loss Serving Miami, Coral Gables, and Pinecrest FL
Do you want to learn more about Anti-Aging medicine? Talk to our team of healthcare professionals today at Vive Ageless Weight Loss Centers about Anti-Aging medicine and how it will help you live a better life. Our medical weight loss programs are designer by

Rafael Olartecoechea

. He is a certified personal trainer and group fitness instructor with over 20 years of experience. He specializes in cycling, TRX, corrective exercise, animal flow, kettlebell, and nutrition. For more information,

contact us

or

request an appointment

. We have convenient locations in

Coral Gables FL

, and

Pinecrest FL

.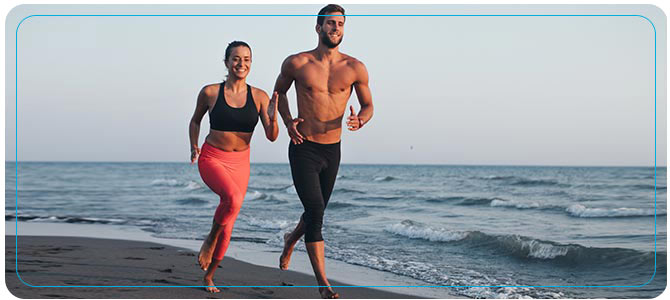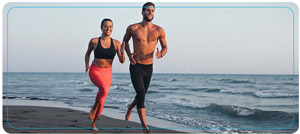 Table of Contents:
What is Anti-Aging medicine?
How can Anti-Aging medicine help me lose weight?
How is Anti-Aging medicine beneficial?
Who is a good candidate for Anti-Aging medicine?
What is Anti-Aging medicine?

Certainly, one of the many remarkable things about the human body is its ability to heal itself in many ways. Just as a cut to the skin will heal, broken bones mend themselves, and a donor's liver will regenerate in a few weeks. It has been a goal of scientists to find ways to mimic the body's natural ability to heal a wide range of conditions, however, some chronic conditions are long-lasting and do not resolve on their own. The symptoms of long-lasting, chronic conditions like diabetes, heart disease, stroke, and osteoarthritis can be managed using medications or medical devices.

Anti-Aging medicine takes chronic disease management to a whole new level by searching for, and discovering therapies that help support, and encourage the body's natural ability to regenerate, repair, and restore itself.

Also known as Pain relief therapy, Anti-Aging medicine promotes the healing response of diseased, injured, or dysfunctional tissue using Pain relief therapy, and is considered the next chapter in organ transplantation, using cells, instead of donated organs.  

Anti-Aging medicine therapies have been shown to prompt the body into a self-healing response in situations like prenatal surgical interventions, in addition to several degenerative, lifelong, and disabling conditions.

Advancements in therapeutic techniques in Anti-Aging medicine are opening up to a wider range of medical specialties, and point to new solutions to restoring, building, and maintaining the quality of life, optimal health, and overall wellbeing.
How can Anti-Aging medicine help me lose weight?


Not all weight gain is related to the overconsumption of food, and in many cases is a metabolic disorder. The most widely known, and effective method of weight loss is exercise, however, 95% of exercises burn only sugar, and without daily activity, permanent weight loss is virtually impossible. Lowering weight issues reduces the risk of metabolic disorders like type 2 diabetes, some forms of cancer, as well as other weight-related problems.

With type 2 diabetes, the body's metabolic system is unable to prompt the pancreas into producing insulin, risking high blood sugar, increase in weight, and is also the leading cause of non-traumatic blindness and kidney failure. This disorder also increases the risks of cognitive disorders and dementia.
How is Anti-Aging medicine beneficial?


Anti-Aging medicine helps people heal faster than using conventional methods and treatments. By enhancing the body's natural ability to heal itself, the body works to quickly repair and replace diseased or damaged tissue and joints, or damaged organs caused by age, disease, or trauma. Since anti-aging medicine therapies received FDA approval, several anti-aging medicine therapies, including those designed for orthopedic and wound healing applications, are now widely available. 
Who is a good candidate for Anti-Aging medicine?


Anti-aging medicine continues to advance, offering more treatment options, for more conditions that cause chronic pain, inhibit mobility, and can put a stop to an active lifestyle.  Without invasive surgery, anti-aging medicine treatments are becoming a viable option to regenerate and restore damaged cartilage, ligaments, and tendons. Good candidates for anti-aging medicine treatments are those with:

• Osteoarthritis (hip, knee, or shoulder)
• Meniscal tears or torn ACL
• Tendinitis, shoulder pain, labral or rotator cuff tears
• Golfer's or tennis elbow
• Sciatica, chronic neck or back pain
• Non-healing fractures  

When pain becomes too much to ignore, our board-certified, and highly skilled medical professionals at Vive Ageless Weight Loss Centers, are proud to offer the latest in anti-aging therapy techniques to treat a wide range of conditions. Our clinics are located at two locations in Coral Gables, FL and Pinecrest, FL. You can contact us or book an online appointment for both of our locations. We serve clients from Coral Gables FL, Miami FL, Pinecrest FL, South Miami FL, Coconut Grove FL, Brickell FL, Kendall FL, Richmond Heights FL, and Westchester FL.