Medical Weight Loss Treatment for Diabetes Q&A
Diabetic weight loss is achievable with the help of medical professionals. Vive Ageless Weight Loss Center offers medical weight loss treatment for Diabetes. For more information

contact us

today or

book an appointment

online. We have convenient locations in

Coral Gables FL

, and

Pinecrest FL

.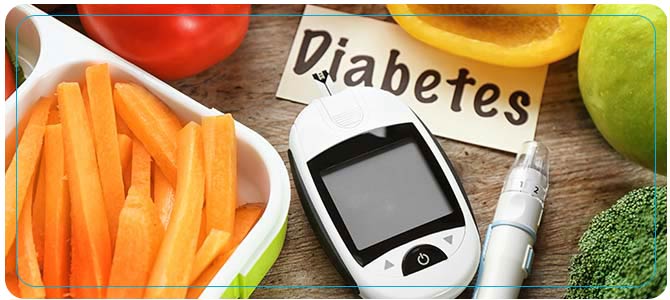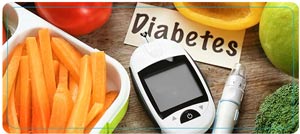 Table of Contents:
Is it harder for diabetics to lose weight?
How to lose weight with diabetes?
Are there benefits of weight loss for diabetes?
When to talk to a professional about losing weight?
Is it harder for diabetics to lose weight?


It can be harder for those with type 2 diabetes to lose weight because the underlying problem is resistance to insulin, meaning blood insulin levels are generally high. As a growth hormone, insulin signals the body that there is plenty of sugar, and the body should store energy as fat. In addition, medications for type 2 diabetes that increase insulin levels can make it even more difficult to lose weight. Insulin, and other medications that signal the pancreas to produce more insulin, such as glyburide, tend to promote weight gain as well. On the other hand, medications that reduce insulin levels tend to result in weight loss. Metformin, for example, works to prevent the liver from making sugar, making the body's insulin production more effective on the sugar we consume through the food we eat.
How to lose weight with diabetes?


Controlling calorie intake, especially carbohydrate intake, can have a powerful effect on weight. Exercise also makes insulin work better, so even modest changes in diet, along with exercise and paying careful attention to choices in diabetic medications will help with weight loss. It has been found that exercising, like making it a habit of taking a walk 30 minutes after eating, works well to promote weight loss. Eating more lean protein, higher fiber content foods, less processed carbohydrates, and more fruits and vegetables are all very helpful in losing weight with diabetes.
Are there benefits of weight loss for diabetes?


Studies indicate that by losing as little as 2 percent of body weight, people with type 2 diabetes have noticeably improved their blood sugar levels and losing 5 percent of extra body weight dramatically reduces the risk of heart disease by improving blood pressure, blood sugar levels, and HDL cholesterol (the good kind).  For someone who is a pre-diabetic and is able to lose 5 to 10 percent of their body weight, their chance of becoming a diabetic is reduced by 58 percent. Losing weight strengthens blood sugar control, and lowers the risk for diabetes complications, like high blood pressure and plaque buildup in the arteries, according to the Centers for Disease Control and Prevention (CDC). Weight loss for those with diabetes also:

• Improves A1C test results
• Decreases the risk of vascular damage
• Reduces risk of developing sleep apnea
• Increases mobility
• Increases energy and improves mood
• Delays disease progression

There are over 88 million Americans who are considered pre-diabetic, which is a term used to describe those with higher than normal blood sugar levels but who aren't high enough to be considered type 2 diabetic. Weight loss for pre-diabetic people helps reduce insulin resistance and can lower their risk of advancing to type 2 diabetes, and can delay or even prevent future complications.

Diabetes cannot be reversed; however, it can go into remission, which means the signs and symptoms are dramatically reduced. A study published in 2016, found that 40 percent of those in the study who lost an average of 33 pounds, and maintained that loss for 6 months, were able to send their diabetes into remission.
When to talk to a professional about losing weight?


Losing weight is challenging, and even more so if you're going it alone. More evidence is continuing to mount showing that one of the best ways to not only lose weight but to keep it off, is with the guidance and support of a medical professional. Though it can feel intimidating, your doctor does what they do because they truly care about your health and well-being, and if you have concerns about your weight, there is no one better to discuss it with than a physician who specializes in weight loss and control. Our team of compassionate and highly trained doctors and medical weight loss professionals at Vive Ageless Weight Loss Centers take your health and well-being seriously and are available to address your concerns and assist you in your weight loss goals. For more information call us today or book an appointment online. We are conveniently located at 166 Madeira Ave Coral Gables, FL 33134. We serve clients from Coral Gables FL, Miami FL, Pinecrest FL, South Miami FL, Coconut Grove FL, and Brickell FL.