Top Medical Weight Loss Clinic Near Miami, FL
If you are looking for a top medical weight loss clinic near Miami, come to Vive Ageless Weight Loss Centers! Get rid of those extra pounds with our medical weight loss solution and live a healthier life. Contact our team to learn more about our medical weight loss programs and all the benefits. For more information,

contact us

or

request an appointment

. We have convenient locations in

Coral Gables FL

, and

Pinecrest FL

.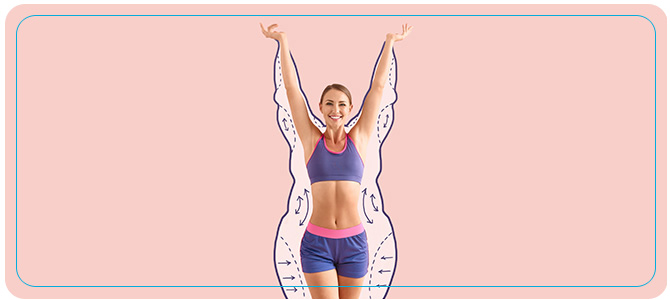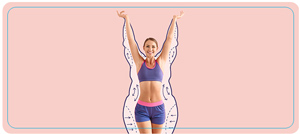 Table of Content:
Why lose weight?
What are the benefits of losing weight?
Is there a difference between medical weight loss and weight loss?
What options are available for losing weight?
Why lose weight?


The reasons that would cause a person to make the decision to lose weight is likely either a choice they make on their own or at the advice of a doctor. For someone to come to the conclusion on their own they need to lose weight, the reasons are commonly due to both physical and emotional health concerns. Having a family history of heart disease, diabetes, or gastrointestinal disorders due to being overweight, and possibly experiencing similar symptoms as a family member, might prompt the decision to lose weight. There is also a social and emotional toll that being overweight can have. Lowered self-esteem and a decrease in self-confidence are common, social relationships can be challenging, and taking part in physical activities with others like sports becomes less likely.

Being overweight also has an economic downside, in that finding and buying clothing can be difficult and expensive, in addition to an increased food budget.  Physical injuries are also more likely in those who are overweight and can sometimes result in serious injury.
What are the benefits of losing weight?


Getting rid of extra pounds is not easy, and after falling short of a goal, staying motivated can be very hard. But research shows that losing as little as 5 % of your body weight can result in dramatic improvements in overall health. Below are some of the top benefits of losing weight:

• Helps regulate blood sugar
• Improved heart health
• Lower risk of stroke
• Sounder, deeper and better sleep
• Improved mobility
• Higher self-esteem and confidence
• Decreased joint pain
• Increase in energy
• Higher sex drive
• Reduced risk of certain cancers

The health benefits associated with losing excess weight, in many cases, are nothing short of life-saving, and in every case, the results are noticeable improvements in virtually every aspect of life.
Is there a difference between medical weight loss and weight loss?


The guiding principle at the heart of medical weight loss is encouraging and supporting lifestyle changes, proactive diet management, fitness, and developing healthy behaviors. Most medical weight loss programs involve metabolic testing, as well as medical diagnostics to observe and monitor any physiological changes throughout the program. The biggest difference between medically managed weight loss programs and self-managed diet programs is the success rate, however, both have the same essential goal of improving one's health by improving one's nutritional and exercise habits.  
What options are available for losing weight?


Battling weight loss is an experience faced every day by millions of Americans, men, and women, and sometimes being ready and motivated isn't enough to get to your goals. Sometimes hunger and cravings stand in the way, and simple power rarely prevails. There are several options available to guide and support you through the toughest times because sometimes going it alone can make matters even worse. There is a science behind weight gain and weight loss, and it's far more complicated than just diet and exercise. Changes in the brain and body can work against you, preventing you from losing weight, or gaining it all back after having worked so hard to lose it. The good news is there are effective options available to help support your brain and body, while you focus on diet and physical activity. Some treatment options available include:

• Mindfulness training – helps to become aware of what you eat and why and overcome cravings.
• Nutrition – Setting up a meal plan with your nutritional advisor and understanding the science behind cravings and weight gain.
• Physical activity – Aerobic activities like walking or running burn calories.
• Medications – Weight loss drugs that are FDA approved.
• Surgery – when all other options are unsuccessful, or in cases of severe obesity.

At Vive Ageless Weight Loss Centers, our highly trained and experienced team of weight loss consultants and healthcare professionals take your weight loss goals seriously. We look forward to providing you the support, guidance, and treatment you need to achieve your weight loss goals. For more information contact us today or book an appointment online. We have convenient locations in Coral Gables FL, and Pinecrest FL. We serve clients from Coral Gables FL, Miami FL, Pinecrest FL, South Miami FL, Coconut Grove FL, Brickell FL, Kendall FL, Richmond Heights FL, and Westchester FL.