Metabolic Medical Weight Loss Program Serving Miami, Coral Gables FL and Pinecrest FL
Are you suffering from metabolic insufficiency? Talk to our team of healthcare professionals today at Vive Ageless Weight Loss Centers about metabolic insufficiency. We offer treatment metabolic medical weight loss program. Visit Vive Ageless Weight Loss center and consult with our trainer

Rafael Olartecoechea

. He has 20 years of experience and specializes in cycling, TRX, corrective exercise, animal flow, kettlebell, and nutrition. For more information,

contact us

or

request an appointment

. We have convenient locations in

Coral Gables FL

, and

Pinecrest FL

.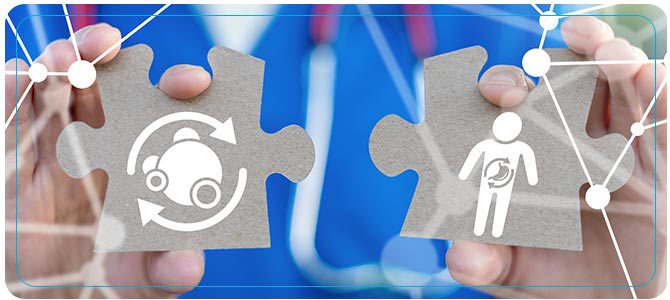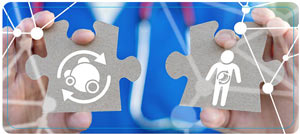 Table of Contents:
What is Metabolic Insufficiency?
What causes Metabolic Insufficiency?
What are the symptoms of Metabolic Insufficiency?
Where can I get treatment for Metabolic Insufficiency?
What is Metabolic Insufficiency?


Metabolic insufficiency refers to a condition that affects the body's metabolism, resulting in it not properly completing the process of breaking down the food consumed into fuel for the body. Our metabolism is vital to the proper functioning of our body, through the act of distributing essential vitamins and nutrients to the parts of our body that need them in order for us to stay healthy. Metabolic disorders can occur as a result of the natural aging process, with patients experiencing a low basal metabolic rate. There are many forms of metabolic disorders, depending on the individual. In some cases, a vitamin or enzyme is missing from an important chemical reaction, the metabolic process is hindered by an abnormal chemical reaction, the presence of disease in any of the organs that are involved in the metabolic process or there are deficiencies from a nutritional intake perspective. Metabolic insufficiency can be exaggerated in patients who suffer from dementia or Alzheimer's disease, or have had a stroke, due to the impact it can have on the mechanisms of the brain.
What causes Metabolic Insufficiency?


Metabolic insufficiency and metabolic disorders are caused by a breakdown in the body's natural ability to metabolise the food that a person consumes. As we age, our metabolism can naturally start to deteriorate, with metabolic disorders often occurring as a result of aging. However, other factors can contribute to the appearance of a metabolic disorder, such as being overweight or obese, as well as poor nutrition and not getting enough physical activity. The functioning of the organs involved in the metabolism process can also cause metabolic disorders if they are not functioning properly. This can be a result of genetics, passed down from previous generations, deficiencies in enzymes or hormones, over-consumption of particular foods, and many other causes.
What are the symptoms of Metabolic Insufficiency?


Metabolic disorders and metabolic insufficiency can be hard to diagnose in patients as they don't always have clear, obvious symptoms. Some symptoms that could be a sign of a metabolic disorder may also be symptoms of other conditions. Symptoms could include diabetes type symptoms like frequent urination, increased thirst, blurred vision and fatigue. Patients experiencing metabolic insufficiency have reported symptoms such as nervousness, fatigue and weakness. These are all symptoms that could be indications of other medical conditions, some of which may be more serious than others, so it is important to discuss your symptoms with your doctor. Diagnosing a metabolic disorder or metabolic insufficiency will require specific tests, so if you are concerned that you may be experiencing issues with your metabolism, make an appointment with Vive Ageless Weight Loos Centers. They will work with you to determine if there are factors in your life that could be contributing to your symptoms or if there have been any other changes in your overall health.
Where can I get treatment for Metabolic Insufficiency?


You have come to the right place. If you need treatment for metabolic insufficiency, then contact our team of healthcare professionals at Vive Health today. We can be your first point of contact for any concerns you have about your current health. We may ask you questions about your symptoms, if any, as well as inquiring about your overall health and wellness. This will help us to understand if you are at risk of developing metabolic insufficiency and determine if you need to be tested for it. We encourage you to contact us through our website so that we can help you live a healthier life. At Vive Ageless Weight Loss Centers, your health and well-being matter most to us. Call us or connect with our team online to book an appointment. We have convenient locations in Coral Gables FL, and Pinecrest FL. We serve clients from Coral Gables FL, Miami FL, Pinecrest FL, South Miami FL, Coconut Grove FL, Brickell FL, Kendall FL, Richmond Heights FL, and Westchester FL.