Microneedling Treatment Q&A
As we grow older, our skin loses its youthful appearance and elasticity. Microneedling reverses this process by increasing the body's natural production of collagen. It helps in treating scars, large pores, wrinkles, and stretch marks. For more information contact us today or book an appointment online. We have convenient locations in 

Coral Gables FL

, and 

Pinecrest FL

.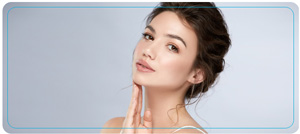 Table of Contents:
What is Microneedling?
What happens when you get Microneedling?
What Skin Problems Can Microneedling Improve?
How long do microneedling results last?
It can be tricky to determine which route of skin rejuvenation is right for you and your skin conditions. Scheduling a consultation with an aesthetician or dermatologist is a great place to start to ensure that you are taking proper care of your skin and that you are a good candidate for any kind of skin treatment that you are considering. Microneedling is one of the most effective treatments and is able to provide longer-term results with minimal recovery time allowing you to have younger and healthier-looking skin in no time!
What is Microneedling?

Microneedling is the use of very small needles pricking the skin causing tiny wounds to encourage the production of collagen and elastin in the skin, making the skin look plumper and younger. It is also commonly referred to as collagen induction therapy. Since it goes deeper into the layers of skin than other skin treatments, it is able to help treat deep skin conditions such as deep wrinkles, mild scars, and stretch marks. It is great for treating general skin rejuvenation including fine lines and wrinkles, acne scars, and evening skin tone and texture.
What happens when you get Microneedling?

The process of the microneedling treatment is pretty quick, generally taking only 10 to 20 minutes depending on the area being treated. Since the treatment does involve the pricking of tiny sterilized needles, most aestheticians and dermatologists will apply numbing cream to the site of treatment so that you do not feel the needles and will apply a cream or serum after the procedure to help with healing. It may cause minor bleeding and will take a few days or weeks to be fully healed, depending on the depth of the treatment.

Immediately after the appointment, many people will experience redness or minor swelling, but that typically fades within 48 hours. Side effects such as peeling or breakouts may take a bit longer to fully heal. However, healing from microneedling treatments is still comparatively much quicker than many other skin rejuvenation treatments.
What Skin Problems Can Microneedling Improve?

The primary use of microneedling is to help diminish the appearance of fine lines and wrinkles but is also commonly used to fade acne scars, rosacea, and age spots, shrink pores, and reduce the appearance of stretch marks. It is most commonly used on the facial skin, but many people opt for its use elsewhere on the body to reduce the appearance of stretch marks everywhere. Microneedling is incredible for providing youthful glowing skin by evening out skin tone and texture, allowing the skin to appear plump and healthy.
How long do microneedling results last?

While recovery from microneedling is fairly quick compared to other types of skin rejuvenation treatments, it will most likely require multiple sessions to provide longer-lasting effects depending on the desired results and the original condition of the skin. On average, most people will require 3 sessions spaced around a month between each session to achieve the desired results.

Once all of the sessions have been completed, the results of microneedling will typically last for around 3 to 5 months but could last longer for those with milder concerns. Factors such as smoking tobacco, sun exposure, and stress contribute to the collagen breaking down at a faster rate, causing the results to not last as long. You can extend the duration of results by ensuring that you are following the proper after-care steps such as keeping the skin well moisturized and avoiding heat or sunlight.

Once the original treatments have been done, many people will schedule a maintenance treatment around twice a year to ensure that the production of collagen in the skin stays increased for long-term results. To get the absolute most out of your treatments, ask your aesthetician or dermatologist for recommendations on your skincare routine. Typically, good quality products that contain vitamins and moisturizers with hyaluronic acid or collagen are a great base.

Your skincare routine has a large impact on the daily condition of your skin, so regardless of what kind of treatment you have done, it is vital to start and continue with proper skin care. For more information contact us today or book an appointment online. We have convenient locations in Coral Gables FL, and Pinecrest FL. We serve clients from Coral Gables FL, Miami FL, Pinecrest FL, South Miami FL, Coconut Grove FL, Brickell FL, Kendall FL, Richmond Heights FL, and Westchester FL.