Meal Planning Specialist Serving Miami, Coral Gables, and Pinecrest FL
Meal planning is important and helps keep your health in check while you are running a busy schedule. If you want to know more about meal planning and its benefits, then talk to

Rafael Olartecoechea

, our healthcare professional today at Vive Ageless Weight Loss Centers. For more information,

contact us

or

request an appointment

. We have convenient locations in 

Coral Gables FL

, and 

Pinecrest FL

.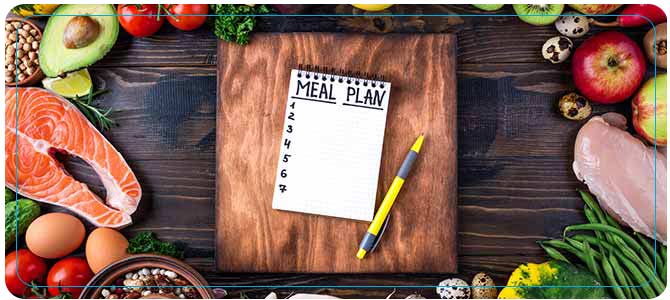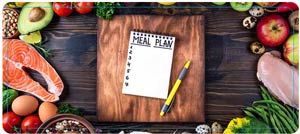 Table of Contents:
What is meal planning?
Why should I have a meal plan?
What do I need for meal planning?
What are the do's and don'ts of meal planning?
What is meal planning?


Have you ever opened the fridge, or a cupboard, and got that perplexed feeling over what to possibly make to eat, or you're just too tired from a long day at work to make a nutritious meal? It's times like these when ordering out, or packaged meals, are really easy to reach for, even though we know they aren't the healthiest of choices. This is when meal planning is a healthy and simple alternative, and the small effort required pays back in huge ways. And there is always help available to get you on the right track. Meal planning, simply put, is the process of planning ahead about what you will make for meals and snacks, and what you will need to prepare them.
Why should I have a meal plan?


The benefits to meal planning are three-fold. First, meal planning allows you to prepare foods you like, and ensure they are healthy and will provide your body with the nourishment it requires. Having a meal plan also allows you to get an overview of your overall eating habits, rather than focusing on one meal at a time, and helps you to keep track to be sure you're meeting your nutritional goals. Secondly, meal planning saves time by making grocery shopping more efficient, eliminating last-minute trips to the store, or worst case, a fast-food drive through. You can also prepare larger meals to store or freeze for later. Finally, meal planning is a money saver. You can plan how to use leftovers, eliminate waste, and by going grocery shopping with a detailed list, you are less likely to buy food you don't need on impulse.
What do I need for meal planning?


When it comes to meal planning, there are two options to choose from. The first is to go it alone, and the second, and easiest option, is to consult with a nutrition specialist. With the first option of creating a meal plan on your own, the following steps are recommended:

• Choose a meal planning template online to record your meals and snacks, or you can use an erasable board, an excel spreadsheet, or a recipe index binder.
• Write the 1st meals you plan to prepare.
• List ingredients needed and preparation instructions for each meal.
• Build the meals around the main ingredient as some side dishes go better than others. Use the plate model (meat and alternatives, grains, fruits, and vegetables).
• Make your grocery list.
• Plan for snacks or desserts if they are part of your routine.

The "go it alone" requires ongoing discipline, work and focus in order to stick to the plan and achieve your goals, but the benefits far outweigh the effort required. The second option on the other hand is to make an appointment with a nutritionist or dietician who can help you create a comprehensive meal plan based on your needs and goals. They are also able to take your current and ongoing health status into consideration, as well as your health history to create a more comprehensive meal planning regime. The follow-up appointments and ongoing support is other factors in the success of the meal planning process.  
What are the do's and don'ts of meal planning?


Some things you should and shouldn't do when it comes to meal planning will save time and money, and keep you motivated to stick to the plan. Below are a few things to consider:

DO:

• Choose the same day each week to prepare your weekly plan.
• Plan on foods that can be eaten cold.
• Buy freezable foods.
• Change up your menu each week.
• Prepare several days of meals at a time.
• Stick to the plan.

DON'T

• Feel like meal planning is a burden. Have a support person.
• Overcomplicate recipes. Keep them simple and healthy.
• Rely on a microwave.
• Buy vegetables that get soggy quickly.
• Buy foods that spoil in a few days.
• Over-prepare. Try not to make too much.

The team of highly trained, and experienced, nutritional professionals at Vive Ageless Weight Loss Centers look forward to helping you in reaching your nutritional and healthcare needs and goals. Our team is available to provide you with the support, and professional guidance to make meal planning a successful part of your overall healthcare plan. Our clinics are located at two locations in Coral Gables, FL and Pinecrest, FL. You can contact us or book an online appointment for both of our locations. We serve clients from Coral Gables FL, Miami FL, Pinecrest FL, South Miami FL, Coconut Grove FL, Brickell FL, Kendall FL, Richmond Heights FL, and Westchester FL.