Body Fat Percentage Specialist Q&A
Your body fat percentage is a value that tells you how much of your body weight is made up of fat. Get rid of that extra fat with Vive Ageless Weight Loss Center where we offer a wide variety of medical weight loss programs. For more information

contact us

today or

book an appointment

online. We have convenient locations in

Coral Gables FL

, and

Pinecrest FL

.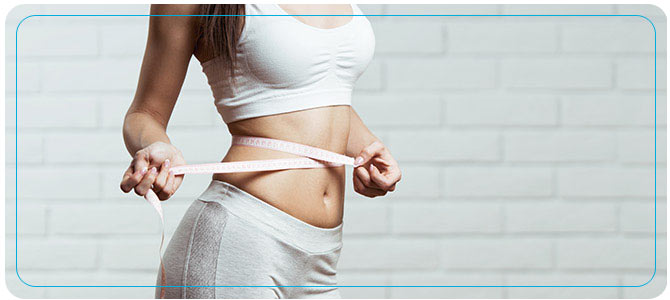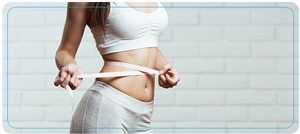 Table of Contents:
What Is Body Fat Percentage?
What Methods Are Used To Calculate Body Fat Percentage?
What Is An Ideal Body Fat Percentage For Women and Men?
When Should You See A Specialist About Your Body Fat Percentage?
Two methods are used to measure health and fitness: body mass index (BMI) and body fat percentage (BFP). Though many people use them interchangeably, there is a difference.
While BMI is the most commonly used, it's one major drawback is that it doesn't take into account how much weight is due to muscle and how much is due to fat. An athlete, for instance, is going to have more weight in muscle than the average person and it is therefore possible for them to have a BMI showing them to be in the overweight or obese category when in actual fact they are obviously very lean and fit.
A more accurate representation of health and fitness for someone who is physically active is body fat percentage which measures the real amount of fat in the body.
What Is Body Fat Percentage?


The body fat percentage (BFP) is the actual amount of fat in the body and includes two types of body fat:

• Essential body fat – necessary to maintain life and reproductive functions. For women the average amount of essential fat is 13% of bodyweight and for men it is 3%; the number is greater in women, due to hormones and the demands of childbearing.

• Storage body fat consists mainly of subcutaneous fat (fat deposited just under the skin) and is fairly similar between men and women at 12% for the average man and 15% for the average woman.
What Methods Are Used To Calculate Body Fat Percentage?


There is no single formula to accurately calculate body fat percentage, but the most widely used method involves special equipment called fat calipers that measure the fat percentage in specific areas of the body. This method can be inaccurate, however as measurements can vary between tests.  Other, more accurate, ways of measuring body fat are:

• Underwater weighing: underwater weight is used to estimate the amount of fat mass and is highly accurate, but it requires special equipment and can be expensive and time consuming.

• Air displacement plethysmography: uses a machine called The Bod Pod and works by measuring the amount of air the body displaces. Like underwater weighing, this method is also highly accurate but can be expensive due to the specialised equipment needed. It is, however, less time consuming and is slightly more convenient since it does not require underwater submersion.

• Dual x-ray absorptiometry (DEXA) scan: this special scan uses low-level x-rays to calculate the amount of body fat, muscle, and bone in the body. It is quick and takes bone into consideration when comparing body fat to muscle.

• Bioelectrical impedance: measures the speed of an electrical current as it travels through the body. It is one of the least expensive methods of measuring body fat and is less subject to human error than calipers, but its accuracy depends on factors such as hydration, whether the stomach is full, and how recently a person has exercised.
What Is An Ideal Body Fat Percentage For Women and Men?


The American Council on Exercise (ACE) has produced body fat charts for both men and women that are similar to BMI charts in that they use categories (Essential Fat, Athletes, Fitness, Acceptable and Obesity) and don't factor in age. 

For women the numbers are: 

• Essential Fat: 10-13%;
• Athletes:14-20%;
• Fitness, 21-24%;
• Acceptable: 25-31%;
• Obesity greater than 32%.

And for men they are: 

• Essential fat: 2-5%;
• Athletes: 6-13%;
• Fitness: 14-17%;
• Acceptable: 18-24%;
• Obesity greater than 25%.

Men tend to have lower body fat to lean tissue ratio than women; reproduction plays a role in the higher body fat percentages for women.
When Should You See A Specialist About Your Body Fat Percentage?


Tracking your body fat percentage is one way to measure progress on a weight loss or exercise program, but the focus should be on maintaining a balanced diet and healthy exercise goals.  If you have any questions or concerns regarding your body fat percentage contact Vive Ageless Weight Loss Centers today. We have a team of highly trained professionals experienced in weight management and weight control, and we can help you formulate a plan to help achieve your goals. Our clinics are located at two locations in Coral Gables, FL and Pinecrest, FL. You can contact us or book an online appointment for both of our locations. We serve clients from Coral Gables FL, Miami FL, Pinecrest FL, South Miami FL, Coconut Grove FL, Brickell FL, Kendall FL, Richmond Heights FL, and Westchester FL.