Wegovy Injections for Medical Weight Loss Q&A
Obesity increases the risk of many health problems such as heart diseases, diabetes, certain cancers, high blood pressure, and fatty liver diseases. Wegovy (Semaglutide) for Weight Loss is your solution. This reduces hunger, resulting in fewer calories consumed and weight loss. To aid in weight loss, this medication should be combined with a reduced-calorie diet and increased physical exercise.

Rafael Olartecoechea

is offering Wegovy at Vive Ageless Weight Loss Center. Contact us or book an appointment today. We have convenient locations in 

Coral Gables FL

, and 

Pinecrest FL

.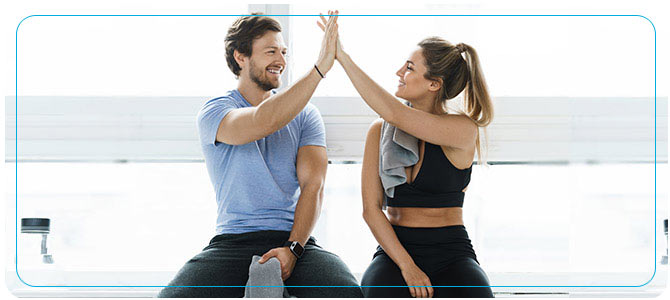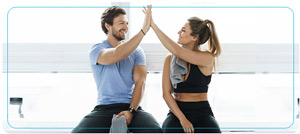 Table of Contents:
What are the side effects of Obesity?
What is Wegovy?
How can Wegovy help with weight loss?
Who is a good candidate for Wegovy?
What are the side effects of Obesity?

The disease of obesity is characterized by an excessive amount of body fat. Obesity affects more than just appearance. Several health problems are associated with it, including heart disease, diabetes, high blood pressure, and certain cancers. Weight loss is difficult for some people for a variety of reasons. Usually, obesity is caused by inherited, physiological, and environmental factors, as well as diet, physical activity, and exercise choices.

Obesity is often diagnosed by measuring the body mass index (BMI). BMI is calculated by multiplying weight in pounds by 703, dividing by height in inches, and then dividing again by height in inches. BMI provides a reasonable estimate of body fat for people in the majority of cases. Despite the fact that BMI does not directly measure body fat, some individuals, such as muscular athletes, may have a BMI in the obesity category despite having no excess body fat.

It can be detrimental to the quality of life to be obese. Physical activities you used to enjoy may no longer be possible or you may avoid public places. People with obesity may experience detrimental impacts on mental health and wellness in addition to a whole host of potential physical complications.
What is Wegovy?

Wegovy may be recommended by your doctor if you need assistance managing your weight. For long-term weight loss in adults, it is used with exercise and a low-calorie diet.

Semaglutide is the active ingredient in Wegovy. A GLP-1 receptor agonist is a drug that belongs to the class of glucagon-like peptide-1 (GLP-1) receptor agonists. There is no generic version of Wegovy available at this time.

In a prefilled, single-dose pen, Wegovy is available as a liquid solution. Wegovy will be injected under your skin.
How can Wegovy help with weight loss?

A regular fitness regimen, dietary support, and healthy eating habits are required to lose weight with Wegovy. A medical history consultation, a discussion of your weight loss goals, and an initial nutrition consultation are part of the initial medication consultation. Health coaches will meet with you on a regular basis, and your physician will provide ongoing medication support. A monthly refill of your Wegovy prescription will be provided by your local pharmacy.

Thousands of participants of varying ages participated in placebo-controlled trials before the FDA approved the product. Participants in one of the most successful studies had an average initial body weight of 231 pounds and a BMI of 38. During the 68-week trial, Wegovy users lost an average of 14.9% of their initial body weight (about 33 pounds). Only 2.4% of the weight of those who received the placebo was lost.

In a similar way to GLP-1, Wegovy acts as a hunger suppressant. Your brain uses this hormone to regulate your appetite. With Wegovy, you can reduce your appetite and consume fewer calories by mimicking the GLP-1 activity. Over time, this can help with weight management and weight loss.

You don't get energy from Wegovy. The good news is that losing weight often makes people feel more energetic.
Who is a good candidate for Wegovy?

Certain adults can lose weight and manage their weight with Wegovy when combined with exercise and a low-calorie diet.

The drug Wegovy is indicated for adults with a body mass index (BMI) of 30 or higher (obesity). Adults with a BMI of 27 or higher (which is considered overweight) and at least one weight-related health condition can also take it. High blood pressure, type 2 diabetes, and high cholesterol are among these conditions.

By regulating your appetite and calorie intake, Wegovy promotes long-term weight loss.

Call or book an appointment today at Vive Ageless Weight Loss Center to determine if Wegovy (semaglutide) is right for you and begin your weight loss journey. Contact us or book an appointment today. We have convenient locations in Coral Gables FL, and Pinecrest FL. We serve clients from Coral Gables FL, Miami FL, Pinecrest FL, South Miami FL, Coconut Grove FL, Brickell FL, Kendall FL, Richmond Heights FL, and Westchester FL.