Hormonal Imbalance Treatment for Weight Loss Q&A
Fix the hormones that control your weight with our hormone imbalance treatment! Our goal is to help keep your health in check so that you can enjoy life again. Visit Vive Ageless Weight Loss Center and consult

Rafael Olartecoechea

for hormonal imbalance treatment for weight loss. He is a certified personal trainer and group fitness instructor with over 20 years of experience. He specializes in cycling, TRX, corrective exercise, animal flow, kettlebell, and nutrition. For more information,

contact us

today or

book an appointment

online. We have convenient locations in 

Coral Gables FL

, and 

Pinecrest FL

.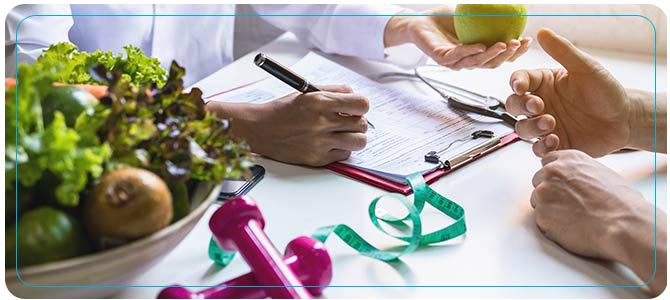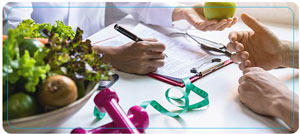 Table of Contents:
How can Hormone imbalance affect weight loss?
What are the signs of hormonal imbalance?
What are the common hormonal imbalances that affect weight loss?
How can Vive help me lose weight?
How can Hormone imbalance affect weight loss?
Many women struggle to lose weight, despite doing all the right things, like eating properly, exercising, getting enough sleep, as well as being mindful of their emotional health. As it turns out, one of the prime suspects that are sabotaging their efforts are hormones. The ability to maintain muscle, experience stress and hunger, or lose body fat are vital functions of hormones, so if an imbalance occurs, the ability to lose weight becomes considerably more challenging. Creating an optimal environment for hormone production is a benefit of prioritizing a healthy diet, food quality, and being mindful of caloric intake. Stress levels, exposure to environmental toxins, body weight and nutrition can all affect hormone levels, and when any of these cause an imbalance, losing weight feels impossible. Men also experience hormonal imbalance, though it is more common for women.
What are the signs of hormonal imbalance?
Hormones play such a vital role in overall health, and there is a broad range of symptoms that might signal a hormonal imbalance. Hormonal imbalance affects both men and women, though due to a woman's reproductive system, hormonal imbalance is more common. The list of possible signs of an imbalance is extensive, however, some of the more common symptoms for both men and women include:
Weight gain
Growth of a lump of fat between the shoulders
Unexplained weight loss, sometimes sudden
Muscle weakness
Fatigue
Muscle aches and tenderness
Fluctuations in heart rate
Increased thirst or hunger
Anxiety and depression
For men, the sex hormone testosterone plays a vital role in development, and a lowered testosterone level can display several symptoms such as loss of muscle and bone mass, loss of hair growth, the development of breast tissue, and erectile dysfunction.
Symptoms specific to women that may indicate a hormonal imbalance include:
Heavy, irregular, missed, stopped, or frequent periods
Excessive hair growth or hair loss
Night sweats
Headache
Darkening of skin
Pain during sex
Vaginal dryness
The causes of hormonal imbalance are many, and differ depending on which hormones or glands are affected. Some of the most common causes of hormonal imbalance include hormone therapy, medications, tumors, or cancer, eating disorders, injury or trauma, and stress.
What are the common hormonal imbalances that affect weight loss?
The primary offending hormones that affect weight for women include the sex hormones, cortisol, and thyroid hormones. Oestrogen and progesterone are the female sex hormones that play an essential role in regulating appetite, energy metabolism, and eating behaviors, and the balance of these hormones will impact health and fat loss. PMS symptoms, weight gain, and fatigue are signs of high oestrogen levels. Natural fluctuations in hormone levels during a female's menstrual cycle will also affect weight loss. Hormone disorders, such as Cushing Syndrome, can result in weight gain and obesity due to high levels of cholesterol in the blood, leading to an increase in appetite and fat storage. Hypothyroidism can also lead to weight gain if severe, and the only true way to treat a hormone disorder is to treat the underlying condition.
How can Vive help me lose weight?
The compassionate and highly qualified team of medical professionals, and weight loss experts at Vive Ageless Weight Loss Centers take your weight loss goals seriously and are passionate about helping you achieve your weight loss goals. We take great pride in providing you with a unique and personalized weight loss plan, based on your initial assessment, and the guidance and support you need to see it through and reach your goals. Vive Ageless Weight Loss Centers is a boutique weight loss clinic where you will receive one-on-one care from one of our highly qualified physicians in a relaxing, comfortable, and caring environment. Our clinics are located at two locations in Coral Gables, FL and Pinecrest, FL. You can contact us or book an online appointment for both of our locations. We serve clients from Coral Gables FL, Miami FL, Pinecrest FL, South Miami FL, Coconut Grove FL, Brickell FL, Kendall FL, Richmond Heights FL, and Westchester FL.