Benefits of Semaglutide Injections Q&A
Semaglutide has many benefits such as lowering your blood sugar level, improving your heart health, weight loss, and reducing the risk of kidney diseases and it is also conveniently available. You can visit

Rafael Olartecoechea

at Vive Ageless Weight Loss Center and get your weight managed by shedding excess weight, developing positive behaviors, and restoring health with the help of semaglutide injections. For more information,

contact us

or

book an appointment

right now. We have convenient locations in

Coral Gables FL

, and

Pinecrest FL

.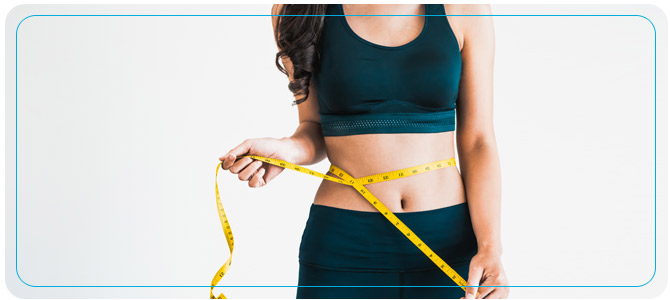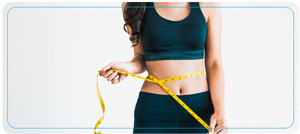 Table of Contents:
What does semaglutide do to your body?
How fast does semaglutide work for weight loss?
Does semaglutide get rid of belly fat?
How does semaglutide help lose weight?
What does semaglutide do to your body?

Semaglutide is part of a class of drugs known as glucagon-like-peptide 1 receptor antagonists, or simply GLP-1 receptor antagonists. It is regularly used to treat type 2 diabetes and aid long-term weight loss and works by binding onto GLP-1 receptors in the human body located in the brain, liver, pancreas, and stomach. Type 2 diabetes typically occurs when the body is not producing a sufficient amount of insulin, which keeps glucose in the bloodstream instead of being used as energy. When semaglutide is injected into the body, it stimulates the pancreas, which in turn allows it to secrete insulin, and in turn, the insulin released helps lower a person's blood sugar level.
 
Semaglutide injections for weight loss, however, act slightly differently. One key difference is that the doses used for weight loss are higher, which allows it to work on the brain's receptors. Through acting on the brain, it is able to decrease appetite and give people the feeling that they are full. This allows a person struggling with managing their weight to regulate their food intake much more effectively. In addition, it can make people feel full for longer periods of time, by essentially slowing down the speed at which food moves in the stomach.
 
With all of these benefits for weight loss in mind, it is important to know the potential side effects of the treatment. Around the initial weeks of treatment, the most common side effects experienced are nausea and diarrhea. And though they are less common, headaches and constipation are also potential side effects. With these facts in mind, asking a doctor if semaglutide is a viable option for you will be a great step for people looking for an effective weight loss treatment.
How fast does semaglutide work for weight loss?

Before starting to take semaglutide treatment, it is important to keep in mind that its results are not immediate, but do work quickly over the course of several months. It is not uncommon to see weight loss as early as one week into treatment, but speeds will vary from person to person. One study has indicated that after 16 weeks of treatment, on average, people lose 5.7% of their body weight and a separate study has shown that after a period of 68 weeks, there is an average of 15% of body weight lost. Factors such as diet, exercise, and overall health will all play a part in how fast desired results from semaglutide treatment take. While attempting to lose weight with semaglutide, it is encouraged to decrease the consumption of foods with copious amounts of sugar and increase the consumption of nutrient-dense foods and foods with protein for the quickest results.
Does semaglutide get rid of belly fat?

A high amount of belly fat, otherwise known as visceral fat, can be seen as associated with an increased risk of severe health concerns such as diabetes, cardiovascular disease, and strokes. Thankfully, semaglutide treatment has consistently been shown to provide positive results in the context of getting rid of belly fat. By suppressing appetite and giving people feelings of fullness, they are commonly able to maintain a calorie deficit, which is an important aspect of losing weight. Keep in mind that semaglutide treatment for weight loss works quickest and most consistently in tandem with proper dieting and exercising. Talking to your doctor and inquiring about semaglutide therapies is a great step toward starting effective weight loss.
How does semaglutide help lose weight?

Semaglutide treatment has shown to be an effective aid for people looking to lose weight at higher doses. It is a drug part of the glucagon-like-peptide 1 receptor antagonists, or GLP-1 receptor antagonist family, that when specifically used for treating weight loss, acts on GLP-1 receptors in the brain, on top of the liver, pancreas, and stomach.
 
Acting on receptors in the brain ensures that semaglutide will suppress a person's appetite, and give feelings of fullness, as well as make people feel full for longer periods of time by slowing down the speed at that food leaves the stomach. This specifically helps individuals manage their food intake, which is imperative for losing weight. Our clinics are located at two locations in Coral Gables, FL, and Pinecrest, FL. You can contact us or book an online appointment for both of our locations. We serve clients from Coral Gables FL, Miami FL, Pinecrest FL, South Miami FL, Coconut Grove FL, Brickell FL, Kendall FL, Richmond Heights FL, and Westchester FL.