How Much Does Botox Cost in Coral Gables, FL?
Botox, also referred to as botulinum toxin, is a cosmetic procedure used to lessen the appearance of wrinkles and fine lines on the face. The cost of botox varies depending on the area being treated, the number of treatments needed, and the desired outcome. Botox is less expensive, relatively rapid, and non-invasive. It's crucial to communicate your goals and concerns with the professional if you're considering getting botox injections.

Rafael Olartecoechea

at Vive Ageless Weight Loss Centers offers botox injections that are securely administered and proven to achieve the finest outcomes. For more information, contact us or schedule an appointment online. We have convenient locations in

Coral Gables FL

, and

Pinecrest FL

.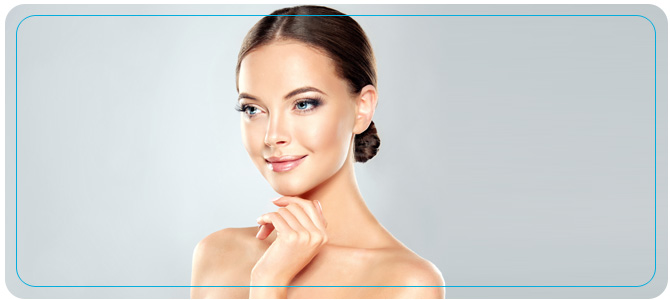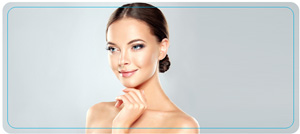 Table of Contents:
What is the average price of Botox?
How often should you do Botox?
At what age should you start Botox?
How do you maintain Botox?
Botox injections are a common cosmetic procedure that are most commonly used to address 'dynamic wrinkles.' These types of wrinkles form deep-inset lines on the face and are caused by muscles continuously contracting under the skin. Through Botox treatments, specialists can help patients reduce the appearance of different developments in the skin such as wrinkles and fine lines.
At Vive Ageless Weight Loss Center, our team of dedicated specialists take pride in providing the highest level of care and service so that you can look and feel your best. If you're considering Botox and are wondering if it's the right choice for you, connect with us at your earliest convenience. We're happy to answer any questions that you may have so you can feel confident in your decision moving forward.
What is the average price of Botox?

In Florida, the average cost of Botox treatment is between $515 and $625. This average $12 to $15 per unit of Botox required.
 
However, the price of Botox will vary depending on the size of the area being treated, the number of areas receiving injections, how many units of Botox are needed to achieve the desired result, and the area that you live.  The experience level of the professional doing your treatment will also affect the cost. For example, getting injections from a cosmetic surgeon will often cost more than getting the same treatment from a specialist at a med spa. 
 
Depending on the facility you're getting treated at, Botox injections will either be priced at a flat rate or by the specific amount of Botox units that are required to achieve your desired affect. The latter is typically more common. 
How often should you do Botox?

After your initial Botox treatment, your results will typically become observable within 2-10 days and will last anywhere from 3-6 months. It's completely normal for there to be some swelling or bruising around the injection site following your appointment, so it may be difficult to see the results initially. However, the swelling will fade within 2-7 days, revealing the final result.
 
Since Botox isn't permanent, you'll be required to go in for follow up treatments once the product begins to fade if you want to maintain your results.
 
Botox treatments can be performed repeatedly, and the results are noticeable and observable every time, making them an attractive cosmetic procedure for many. Injections are completely safe and can be administered an indefinite amount of times over the course of your life as long as your body responds in a favorable way. 
At what age should you start Botox?

When it comes to Botox, there isn't a set age requirement. You can begin receiving treatments as soon as you turn 18 and many people choose to start early (in their 20's and 30's) as a proactive way to start minimizing the affects of aging. 
 
Cosmetic professionals agree that when it comes to starting Botox, you should focus on what your own unique goals are and if treatment would help you achieve them. For example, if you've started noticing fine lines on your face that are affecting your self-confidence, then pursuing Botox can help remedy that.
 
A certified cosmetic specialist can help you determine if Botox is the right treatment option for you or if other services might be more beneficial. 
How do you maintain Botox?

Botox injections typically last for 3 to 6 months, and the results will begin to fade as muscle action begins to return to area. To maintain your results, you'll need to continue getting periodic Botox treatments once you notice you begin noticing the product wearing off.
 
However, there are several tips that cosmetic professionals offer to help you maintain the longevity of your Botox injections. These include:
 
● Adding a zinc supplement to your daily vitamin regime.
● Avoiding products containing nicotine.
● Avoiding sun exposure and damage to the treated area.
● Moisturizing your skin daily.
● Reducing your stress levels.
● Swapping our high intensity work outs for low intensity alternatives.
 
It's important to consult with an experienced and qualified Botox specialist who can best advise you on the procedure, what treatment plan will work best for you, and proper after care following your session.
 
Botox should always be injected by a trusted, reputable, and certified medical professional. At Vive Ageless Weight Loss Center, our incredible team of specialists have the experience and expertise necessary to get you the results you're looking for. For more information about our Botox services, or to book in for an appointment, reach out to us at your earliest convenience – we're always happy to help! We serve clients from Coral Gables FL, Miami FL, Pinecrest FL, South Miami FL, Coconut Grove FL, Brickell FL, Kendall FL, Richmond Heights FL, and Westchester FL.