Compounded Semaglutide Cost in Coral Gables, FL
Compound Semaglutide helps lower blood sugar levels in individuals with type-2 diabetes. It works by increasing insulin secretion, reducing glucagon production, and slowing down the rate at which food is absorbed from the gut. By improving glycemic control, compound Semaglutide can help regulate blood sugar levels and reduce the risk of complications associated with it. Our clinics are located at two locations in

Coral Gables, FL

, and

Pinecrest, FL

. You can

contact us

or book an online appointment for both of our locations.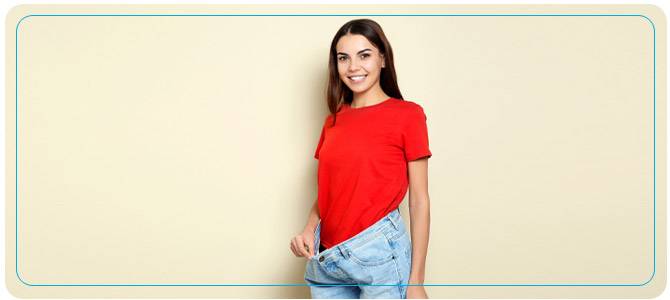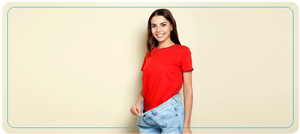 Table of Contents:
Is compounded semaglutide effective?
How much does compounded semaglutide cost?
How much does semaglutide cost per month?
What is the dosing for compounded semaglutide?
Medical weight loss programs are the most effective methods of weight loss for those who are at an increased risk or have already developed health conditions due to being overweight or obese. Carrying a significant amount of extra weight and excess fat can quickly lead to a variety of health conditions such as high blood pressure or diabetes, and will increase the risk of developing serious heart disease or more severe conditions. However, the medications popularly used for medical weight loss treatments can be incredibly pricey, making medical weight loss treatment inaccessible to many people. This is why many clinics have started offering the more affordable but just as effective medication of compounded semaglutide.
Is compounded semaglutide effective?

Compounded semaglutide has proven to be just as effective as its name-brand counterparts; Ozempic and Wegovy. Being an incredibly effective medication used in medical weight loss treatments, compounded semaglutide injections are an influential contributing factor that provides support in quick weight loss to help reduce side effects and the risk of developing health conditions that are commonly associated with being overweight or obese. When administered on a weekly basis as per the recommendations of a medical weight loss specialist and as part of a medical weight loss program, patients are able to lose 15 to 20% of their starting body weight within 12 months' time. However, to ensure that the compounded semaglutide injections will be safe and effective, patients should ensure that the medication is from an FDA-approved compounding pharmacy.
How much does compounded semaglutide cost?

One of the reasons so many patients and clinics have started turning to compounded Semaglutide rather than the name brands is predominantly due to cost differences. Being just as safe and effective but without the name brand, compounded Semaglutide will typically cost approximately under $500 per month. The first couple of months may be a bit cheaper as less medication is used for the first few injections to allow for a gradual increase in dosage, and the increase in dosage makes the medicine more effective but can take a bit longer for some patients depending on how their bodies react. Prices may vary depending on where the medication is purchased and how much the clinic the patient goes to for medical weight loss treatment. Having compounded Semaglutide injections available as an option for those who are undergoing medical weight loss treatments will allow many more people who need to lose weight for medical reasons to afford the treatment that they require.
How much does Semaglutide cost per month?

As mentioned above, the name brands of Semaglutide including Ozempic, Wegovy, and Rybelsus are much pricier than the compounded versions available at many clinics. The most affordable option for these brands is through health insurance coverage, but out of pocket, patients can expect to pay closer to $800 to $1,000 monthly for Ozempic and Rybelsus, or over $1,300 per month for Wegovy. As with the compounded version, the price will be a bit lower for the first month or two of treatment as the dosage is gradually increased, but these prices will continue to be significantly higher. Most patients continue with weekly injections for around 12 months as part of their medical weight loss program, making the injections alone cost anywhere from $9,600 to $15,000 for the entire year, just including the injections without taking other aspects of the medical weight loss treatment into account.
What is the dosing for compounded semaglutide?

Weekly compounded semaglutide injections for anyone over the age of 2 years old will be administered subcutaneously starting with a very low dosage to slowly increase the quantity administered each week to lower the risk of side effects. Most patients will start treatment with a dose of 0.25 milligrams (mg) of compounded semaglutide weekly for the first 4 weeks of treatment. Once the first 4 weeks have passed and the patient has experienced no adverse effects, the dosage will be increased to 0.5 mg weekly for another 4 weeks. The dosage can continue to be increased for 4 weeks at a time to ensure that there is still no presence of adverse effects until they reach the maximum dosage of 2.4 mg being administered weekly. Our clinics are located at two locations in Coral Gables, FL, and Pinecrest, FL. You can contact us or book an online appointment for both of our locations. We serve clients from Coral Gables FL, Miami FL, Pinecrest FL, South Miami FL, Coconut Grove FL, Brickell FL, Kendall FL, Richmond Heights FL, and Westchester FL.