PRP Microneedling Treatment Specialist Serving Miami, Coral Gables, and Pinecrest FL
Microneedling with Platelet-Rich Plasma (PRP) is a safe and natural cosmetic treatment that is an effective means of improving the appearance of all skin types and tones. At Vive Ageless and Weight Loss Center,

Rafael Olartecoechea

and our experienced medical staff, offer comprehensive and specialized treatments aimed at reducing the visibility of fine lines, wrinkles, and scars on the skin. Following the procedure, patients can expect to enjoy smoother and more invigorated skin. For more information,

contact us

or

book an appointment

right now. We have convenient locations in 

Coral Gables FL

, and 

Pinecrest FL

.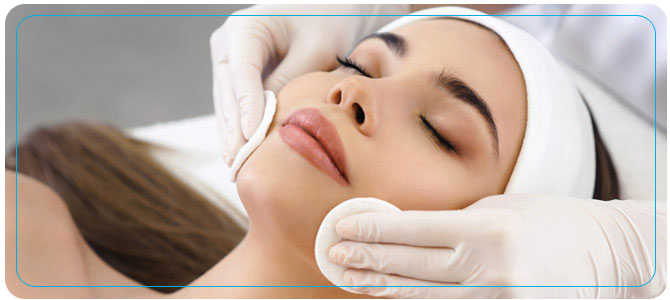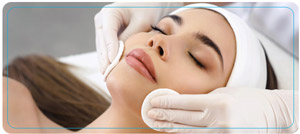 Table of Contents:
Can you do microneedling and PRP together?
What is microneedling with PRP good for?
What are the benefits of microneedling with PRP?
How long does PRP with microneedling last?
Can you do microneedling and PRP together?

Through the use of fine needles and platelets, microneedling with PRP stimulates collagen production by stimulating collagen production.

By adding PRP from the blood, microneedling may be more effective. Plasma is the liquid component of blood, while platelets are the solid component. Wounds and injuries are healed with the help of platelets, which help blood clot. The plasma that has a higher concentration of platelets than other components of the blood is called PRP.

In order to separate PRP from the rest of the blood, a practitioner takes a blood sample and spins it using a centrifuge. Proteins in PRP include growth factors and cytokines. As a result of these proteins, skin tissue is able to repair itself.

Microneedling begins with pricking the skin with a microneedling tool, causing tiny holes on the surface. In order to promote collagen production and cell reproduction, PRP will be applied to these tiny holes.
What is microneedling with PRP good for?

Known also as collagen-induction therapy, microneedling is the ideal treatment if you want to reduce the appearance of wrinkles and fine lines on your skin. Microneedling creates tiny micro-injuries across the surface of your skin, causing your body to produce collagen. The gradual breakdown and loss of collagen are the primary causes of the loss of skin support, so microneedling works by opening up the collagen production process.

We create a matrix of tiny micro-injuries across your skin surface with our microneedling technique. In response, your body makes collagen to plug up these channels, lifting the entire surface of your skin and smoothing out wrinkles and sagging tissues.

Increasing healing resources, PRP therapy has made its mark in orthopedic circles, allowing patients to recover more quickly from soft-tissue injuries. The same technique can be used on your skin, helping your connective tissue to rebuild and regenerate. The process of PRP therapy involves isolating your platelets, which contain powerful growth factors, and redirecting them into your skin, where they repair and support the structure.
What are the benefits of microneedling with PRP?

Small issues can be alleviated, and your skin can be protected from damage with over-the-counter skincare products. If you suffer from hyperpigmentation and textured skin, these treatments may not be sufficient. In order to address this issue, Advanced Cosmesis Med Spa offers platelet-rich plasma microneedling. By combining PRP with microneedling, healing may be sped up and skin renewal may be stimulated, which may result in better results than microneedling alone.

Microneedling is highly effective in reducing the appearance of wrinkles but its versatility is its true advantage. Microneedling with PRP can help the appearance of acne scars or scar tissue, large pores, uneven skin tone, age or sun spots, and discoloration.

All of these benefits are available through this minimally invasive procedure that requires little to no downtime so it's no wonder patients are choosing microneedling with PRP.
How long does PRP with microneedling last?

Almost immediately, microneedling with PRP begins to produce positive results for many people. Your natural healing response kicks in as soon as micro-injuries are created. Patients may take several weeks to see visible improvements following microneedling with PRP. Depending on your skin condition and desired outcome, this will vary.

The key to a successful procedure at our facility is consistency. Several treatments spaced a few weeks apart are recommended for women and men in order to achieve the desired results. Those with severe problems, such as deep acne scars or extensive hyperpigmentation, may need additional treatments.

Our microneedling with PRP therapy can deliver long-lasting results, which is one of the biggest benefits. With natural-looking results that last, we use your body's own resources to rebuild from the inside out. When age catches up with your skin again, we can revisit this technique to hit the reset button once more. Microneedling with PRP is available at Vive Ageless and Weight Loss Center serving Miami, Coral Gables, and Pinecrest, FL. Learn more today and visit our clinics located at two locations in Coral Gables, FL, and Pinecrest, FL. You can contact us or book an online appointment for both of our locations. We serve clients from Coral Gables FL, Miami FL, Pinecrest FL, South Miami FL, Coconut Grove FL, Brickell FL, Kendall FL, Richmond Heights FL, and Westchester FL.