How Much Does Semaglutide Cost in Pinecrest, FL?
During your consultation, a weight loss expert will discuss the specific pricing details of your semaglutide treatment and provide guidance on potential cost-saving strategies. Know how much Semaglutide costs in Pinecrest, FL, and get your treatment. Our clinics are located at two locations in Coral Gables, FL, and Pinecrest, FL. You can contact us or book an online appointment for both locations.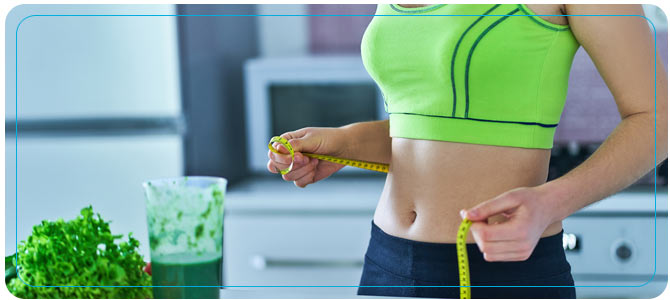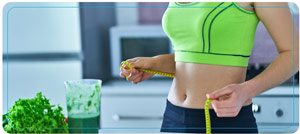 Table of Contents:
How much does semaglutide cost in Pinecrest, FL?
What is the weight loss rate of semaglutide?
Does semaglutide get rid of belly fat?
Does insurance cover semaglutide?
How much does semaglutide cost in Pinecrest, FL?

At our weight loss center in Pinecrest, Florida, we understand the importance of affordable healthcare options. While specific pricing for medications such as semaglutide can fluctuate based on various factors, our knowledgeable and caring providers strive to offer cost-effective solutions to our valued patients.
 
On average, the cost of semaglutide treatment in Pinecrest, Florida, ranges from $500 to $1500 per month. This range depends on factors such as drug insurance coverage and the semaglutide dosage prescribed. Additionally, it's important to keep in mind that these figures are estimates and the final price may be higher or lower based on your specific circumstances. Your wellness is our priority, so our staff is committed to ensuring you have access to the treatment you need at the most affordable prices available.
What is the weight loss rate of semaglutide?

Semaglutide has demonstrated very impressive weight loss rates compared with other medications in its class. On average, patients using semaglutide achieve substantial weight loss ranging from 10 to 20% of their starting weight. As with any medication, it's critical to remember that treatment results vary from person to person.
 
Clinical studies have identified that semaglutide leads to even more significant weight loss when the treatment approach encompasses a reduced-calorie diet and increased physical activity. Semaglutide mimics a natural hormone called GLP-1, which regulates appetite, food intake, and blood sugar levels. With semaglutide, many patients experience gradual and sustainable weight loss over time. It's highly important to follow the prescribed dosage and recommendations outlined by your healthcare provider to maximize treatment benefits.
 
Our experienced specialists will evaluate your unique circumstances, including your weight loss goals and medical history, to determine if semaglutide treatment suits you. We will provide personalized guidance, monitor your progress throughout treatment, and be there to make any necessary changes to your weight loss plan to ensure your experience with semaglutide is safe and effective.
Does semaglutide get rid of belly fat?

Yes, semaglutide has shown promising results in reducing belly fat as part of a comprehensive weight loss journey. While it's not possible to target belly fat exclusively through semaglutide treatment, many patients have reported a significant reduction in abdominal fat as a positive benefit of the medication.
 
Clinical studies have also highlighted that semaglutide is effective in reducing visceral fat, which is the deep abdominal fat that surrounds the internal organs and often contributes to health risks. Through a combination of a reduced-calorie diet, regular exercise, and semaglutide treatment, our patients commonly experience a significant decrease in waist circumference and abdominal fat deposits.
 
This medication improves metabolic function by increasing energy expenditure and reducing insulin resistance. Enhanced metabolic activity aids in the utilization of stored fat, including visceral fat in the abdominal region. By boosting metabolism, semaglutide accelerates the burning of belly fat.
 
During weight loss, it's best to preserve lean muscle mass while simultaneously targeting fat deposits to achieve the most desirable results. Semaglutide effectively promotes the preservation of lean muscle while utilizing fat stores for energy. This improves your body composition and results in a toned abdominal area.
 
With Vive Ageless Weight Loss Center, it's easy to take the first step toward a slimmer waistline. Contact our clinic today to schedule a consultation and discover how semaglutide can help you achieve your weight loss goals.
Does insurance cover semaglutide?

Insurance coverage for semaglutide varies depending on your specific drug insurance provider. Certain insurance providers cover semaglutide when it's prescribed for weight loss purposes. However, it's wise to review your insurance details or consult your insurance provider to determine the specifics of your coverage pertaining to semaglutide treatment.
 
While some insurance policies cover semaglutide for weight loss, coverage eligibility, and reimbursement amounts are variable. Factors such as your specific insurance plan, medical necessity, medication dosage, and policy limitations will all influence the extent of your out-of-pocket costs for semaglutide treatment.
 
If you're considering semaglutide treatment and want to understand your insurance coverage, we recommend contacting your insurance provider directly. They can provide you with detailed information about your policy, including any requirements, co-pays, and restrictions related to semaglutide coverage. Our clinics are located at two locations in Coral Gables, FL, and Pinecrest, FL. You can contact us or book an online appointment for both locations. We serve clients from Coral Gables FL, Miami FL, Pinecrest FL, South Miami FL, Coconut Grove FL, Brickell FL, Kendall FL, Richmond Heights FL, and Westchester FL.