How Drinking More Water Can Help You Lose Weight?
Drinking water might help you burn calories. It helps in controlling your appetite, and also makes working out easier. Please read below to learn more about losing weight by drinking more water! Visit Vive Ageless Weight Loss Center and meet

Rafael Olartecoechea

to get a more helpful insight into how water helps in losing weight. For more information,

contact us

or

book an appointment

right now. We have convenient locations in 

Coral Gables FL

, and 

Pinecrest FL

.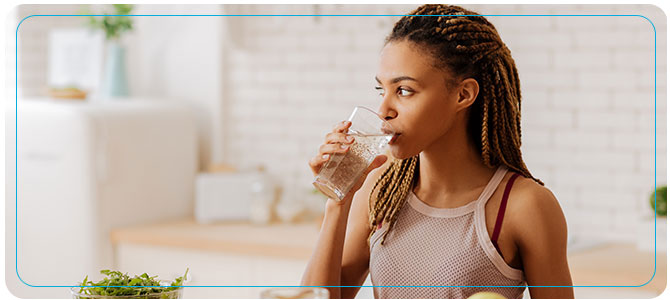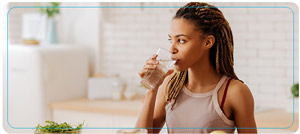 Table of Contents:
Does water help in weight loss?
Can drinking water help you lose weight without exercise?
Will I gain weight if I drink too much water?
How can I benefit from drinking more water to lose weight?
Water is one of the most important parts of anyone's diet, yet over two-thirds of Americans do not drink enough of it. In fact, current estimates state that over half of adults in the United States are chronically dehydrated, which has far-reaching consequences on other aspects of health. The role of drinking water in weight loss has largely been underestimated, but recent research indicates just how important it is to stay hydrated and drink adequate amounts of water when trying to lose weight.
Does water help in weight loss?

Drinking enough water can have a profound effect on weight loss in a number of different ways. First, many people confuse the sensation of thirst for hunger and opt to eat when they are actually thirsty. Drinking more water prevents thirst from being mistaken for hunger and cuts back on unnecessary calories. Second, the body is around 60 percent water and requires ample hydration in order to function properly. By drinking enough water, the body's internal functions can operate uninterrupted, which increases metabolism and the ability to burn fat.
Can drinking water help you lose weight without exercise?

Drinking enough water is essential in order to effectively lose weight, and it is much more effective when combined with exercise. Without including exercise in a weight loss plan, drinking more water can still help, but will not be nearly as efficacious.
Will I gain weight if I drink too much water?

It is possible to gain weight from drinking water, but it is not the same as the weight gained from eating. Aptly named "water weight," this type of weight typically goes away within 24 hours, when the body naturally uses this supply of water. However, if a person's diet is very high in sodium and very low in potassium, this water weight can stick around longer and be harder to lose.
How can I benefit from drinking more water to lose weight?

Drinking more water can help lose weight in a variety of ways, including:

• Water May Naturally Suppress Appetite — Thirst, which is triggered by mild dehydration, is often mistaken for hunger by the brain; people may be able to decrease appetite by drinking water if they are low in the water, not calories.
• Drinking Water May Stimulate Metabolism — Ultimately helping with weight management, drinking water stimulates the body's metabolism and energy expenditure. This is especially true for chilled water, as it induces thermogenesis, or heat production, in the body, which increases metabolism.
• Drinking Water Could Help Reduce Overall Liquid Calorie Intake — Because water contains no calories, drinking water instead of higher-calorie alternatives such as juice, soda, or sweetened tea or coffee can reduce overall liquid calorie intake, promoting better weight loss results.
• Drinking Water Helps During Exercise — Water is essential to the body during exercise because it dissolves electrolytes, such as sodium, potassium, and magnesium, and distributes them throughout the body; from there, their electrical energy triggers muscle contractions required for movement.
• Water Helps the Body Remove Waste — Because drinking water facilitates the production of urine and the movement of feces, the more hydrated a person is, the easier it is for their waste removal system to function. In addition, adequate hydration promotes kidney function, flushing harmful bacteria from the urinary tract and preventing kidney stones.
• The Body Needs Water To Burn Fat — Upping water intake may increase the process by which the body burns fat for energy, a biological process is known as lipolysis. Although scientists are not certain of the mechanism, they have discovered a link between mild dehydration and a decrease in lipolysis, which may be due to hormonal changes.

Learn how drinking more water can help you reach your weight loss goals faster at Vive Ageless Weight Loss Center. Our clinics are located at two locations in Coral Gables, FL and Pinecrest, FL. You can contact us or book an online appointment for both of our locations. We serve clients from Coral Gables FL, Miami FL, Pinecrest FL, South Miami FL, Coconut Grove FL, Brickell FL, Kendall FL, Richmond Heights FL, and Westchester FL.