Obesity Treatment Clinic Serving Miami, Coral Gables and Pinecrest FL
Our obesity clinic helps people struggling with obesity through customized plans. If you are interested in medical weight loss, contact Vive Ageless Weight Loss Center. For more information,

contact us

today or book an

appointment online

. We have convenient locations in 

Coral Gables FL

, and 

Pinecrest FL

.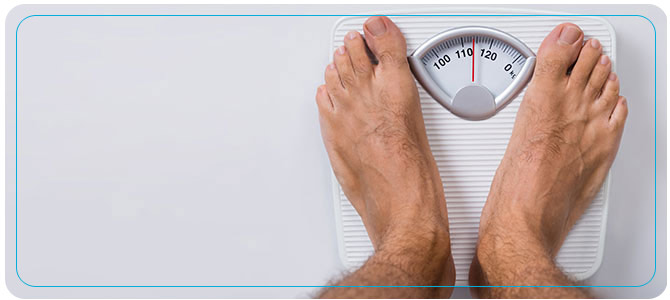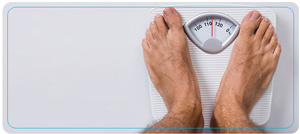 Table of Contents:
What does an obesity clinic do?
What should my goal weight be?
Can an obese person lose weight without surgery?
How will losing weight impact my health?
Vive Ageless Weight Loss Center provides more than just a place to shed pounds. We offer programs that can not only help you drop those unwanted pounds but offer the tools to keep that weight off. At Vive Ageless Weight Loss Center, our team specializes in obesity management, and we want to help you reach your fitness goals by providing personalized and holistic health treatments.
Our clinic provides a medium to long-term program for overall weight control and wellness for those who are overweight or obese. Our trim-down program is customized for each patient, depending on their needs.
If you're suffering from obesity, weight control, and nutritional problems, now is the time to do something about it. Contact the Vive Ageless Weight Loss Center today to begin a medical weight loss program that teaches how to control your weight for the long haul!
What does an obesity clinic do?

Obesity treatment clinics offer a variety of medical interventions to help patients lose weight. Obesity treatment clinics are staffed by professionals specializing in assisting patients in losing unwanted pounds. Treatment options vary but often include one or more of the following:

Lifestyle modification: Lifestyle modification may involve psychological counseling or behavior modification therapy. In addition, these programs typically include nutrition education, exercise, and support group participation.

Nutritional counseling: Nutrition counseling is a process in which a patient meets with a trained nutritionist to help educate themselves on proper eating, exercise, and lifestyle.

Dietary supplements: Nutritional supplements are designed to enhance weight loss results for patients treated for obesity. Although these supplements cannot replace proper diet and exercise regimens, they may help an extra layer of nutrients that may be missing in your diet.

Meal planning: Meal planning is the best thing you can do to shed unwanted pounds. Meal planning is more than just deciding what to eat for breakfast, lunch, and dinner. It includes choosing when and where meals are eaten, what ingredients are used in preparing each meal, how to structure eating times and snacks, and how to balance calories consumed with calories burned.
What should my goal weight be?

The goal weight for each person is different. It all depends on how much you weigh now, how overweight you are, your age, and other factors such as overall health. If you currently have existing medical conditions, it is essential to consult with your health provider before changing your diet or exercise routine.

When you approach a medical weight loss clinic, an individualized plan of action that helps you reach your ideal body weight for your height will be created. This will likely involve both diet modifications and increased physical activity.
Can an obese person lose weight without surgery?

It's easy to say that you want to lose weight, but it's much harder to do it. If you are obese and have attempted to lose weight in the past, it can be discouraging. But don't give up. It is possible to lose weight without surgery.

The first step is assessing your reasons for wanting to lose weight. Are you trying to improve your health in general? Is your doctor suggesting that you lose weight? Are you worried about how being overweight will affect your social life? It is essential to consider these things objectively because they will help direct your efforts to lead to results. Once you know why you want to lose weight, the next step is finding an approach that works for you.
How will losing weight impact my health?

As you lose weight, you'll improve your health and reduce your risk of many diseases. When you have obesity, you have an increased risk of health problems such as heart disease, high blood pressure, type 2 diabetes, and certain cancers. If you lose weight and keep it off, these health risks decrease. When you have extra pounds on your body due to being overweight, it will take more energy for your body to carry around this excess weight. More energy becomes available with the lost weight, leading to more physical activities and improved performance in daily workouts.

Other health benefits include:

• Increased energy and stamina.
• Reduced risk of heart disease, high blood pressure, Type 2 diabetes, colon cancer, osteoarthritis, and some cancers.
• Improved self-esteem.
• Better psychological well-being.

At the Vive Ageless Weight Loss Center, we encourage people to develop healthy lifestyle habits to achieve sustainable weight loss. Our philosophy is based on health and wellness rather than simply dieting. Our well-trained staff can help you lose weight, manage your weight and improve your health. If you would like to know more about obesity treatment, contact Vive Ageless Weight Loss Center today! Call us or request an appointment online. We have convenient locations in Coral Gables FL, and Pinecrest FL., and serve clients from Coral Gables FL, Miami FL, Pinecrest FL, South Miami FL, Coconut Grove FL, Brickell FL, Kendall FL, Richmond Heights FL, and Westchester FL.