Benefits of Ozempic Injections Q&A
Ozempic is an antiobesity medicine that helps you manage weight for a long time. It suppresses your appetite which results in weight loss within the first week after starting the medicine. Visit

Rafael Olartecoechea

at Vive Ageless Weight Loss Center to get the Ozempic injections for weight loss. For more information,

contact us

or

book an appointment

right now. We have convenient locations in Coral Gables FL, and Pinecrest FL.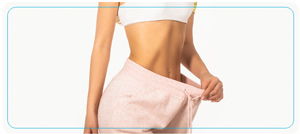 Table of Contents:
Is Ozempic approved for weight loss?
How fast does Ozempic work for weight loss?
What is the average weight loss with Ozempic?
Why does Ozempic cause weight loss?
Is Ozempic approved for weight loss?

Ozempic is a drug part of the glucagon-like-peptide receptor antagonist (GLP-1 receptor antagonist) family and is a semaglutide medication. While Ozempic is a popular treatment for type 2 diabetes and is FDA-approved for that purpose, it is not currently FDA-approved for the sole intention of weight loss. Ozempic, when used for weight loss, is known as an "off-label" treatment. This means that a medication/treatment is prescribed by doctors to be used in a different way than the FDA intended/approved. While this may be alarming initially, this is a common scenario in medicine since the
 
FDA only verifies medications and treatments, not the practice of medicine itself. This allows doctors to prescribe medications to be used in a different way if they deem it necessary. Currently, more experts are backing Ozempic as a first-line treatment for obesity because of the promising results with weight loss, however, it is still of the utmost importance to consult with a doctor prior to starting Ozempic treatment for weight loss.
How fast does Ozempic work for weight loss?

Ozempic begins working fast, and on average takes a few weeks to see weight reduction, however, it is not uncommon for some people to see results after the first week of treatment. But while weight loss with Ozempic is apparent quickly, it is essential to note that the speed it takes for noticeable results will vary from person to person due to several factors. A person's weight prior to starting Ozempic, diet, exercise, and overall health may impact the speed at which the treatment works. Treatment works best while limiting the intake of certain foods/drinks that are sugary, fried, and greasy, and exercising regularly to aid the body's desire to keep a calorie deficit while taking Ozempic. While practicing these healthy lifestyle habits, you can ensure that Ozempic works as effectively as possible for you. If you have any further questions about Ozempic treatment and what your results may look like, talking to your doctor is the best course of action.
What is the average weight loss with Ozempic?

Clinical trials have shown that on average, Ozempic helps lose at least 5% of a person's starting weight, while about a third of people lose up to 10% of their initial weight, and in some cases, people lose up to 15% of their initial body weight. With these statistics in mind, it is important to not rely on Ozempic as the standalone weight loss solution and a substitute for healthy habits. While Ozempic treatment has shown to be effective for weight loss, healthy habits such as dieting and exercising are essential to ensure that there are minimal adverse effects from treatment, and to ensure the calorie deficit that the body needs to lose weight.
 
As a reminder, limiting the intake of foods and drinks with considerable amounts of sugar, as well as fried and greasy foods will allow for the best weight loss results in tandem with regular exercise. Because of the simple fact that everybody is unique, it can be unreliable to predict your results on your own. Ensuring that you consult a doctor and plan for your weight loss with Ozempic will be greatly beneficial because of this.
Why does Ozempic cause weight loss?

Ozempic is a brand of semaglutide medication that is part of the GLP-1 receptor antagonist family. GLP-1 is a hormone that is found within the liver, pancreas, stomach, and brain.
 
The GLP-1 hormone regulates a person's appetite and blood sugar levels, which is why Ozempic is mainly a type 2 diabetes drug. Because of its appetite-suppressing qualities, Ozempic is able to be used as a tool for weight loss. At lower dosages, Ozempic is typically used as a type 2 diabetes medication, however, at higher dosages, it binds to GLP-1 receptors in the brain which ultimately leads to appetite suppression. Ozempic also causes food to move slower through the stomach, helping a person feel full for a longer amount of time and have less calorie intake to aid the desired weight loss. Additionally, because of its insulin-stimulating properties, the body has an increased ability to utilize glucose for energy rather than leaving it in the bloodstream, which also helps aid weight loss. Our clinics are located at two locations in Coral Gables, FL, and Pinecrest, FL. You can contact us or book an online appointment for both of our locations. We serve clients from Coral Gables FL, Miami FL, Pinecrest FL, South Miami FL, Coconut Grove FL, Brickell FL, Kendall FL, Richmond Heights FL, and Westchester FL.