Semaglutide Injection for Medical Weight Loss Serving Miami, Coral Gables and Pinecrest FL
Semaglutide is a drug that helps in reducing weight. With a proper diet and work-out routine, you can lower the risk of several chronic diseases such as strokes, diabetes and blood vessel diseases. 

Rafael Olartecoechea

is offering Semaglutide injections for medical weight loss at Vive Ageless Weight Loss Center. Contact us or book an appointment today. We serve patients in Coral Gables, FL and Pinecrest, FL, and the surrounding area.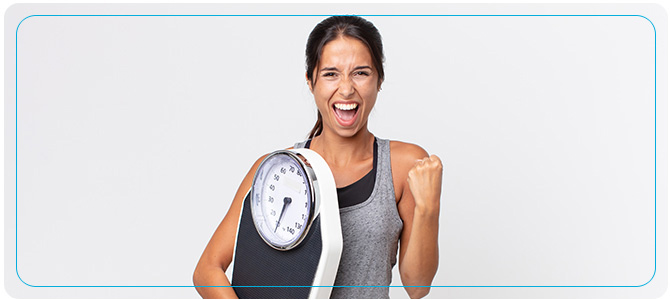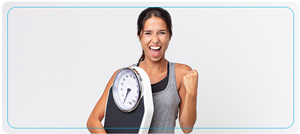 Table of Contents:
What are Semaglutide Injections?
How do Semaglutide Injections work?
Who should take Semaglutide Injections?
How much does Semaglutide Injection cost?
What are Semaglutide Injections?

The drug semaglutide is used to treat type 2 diabetes. Blood sugar (glucose) is decreased by increasing insulin levels in your body. Furthermore, it slows down digestion and reduces the amount of sugar released into the blood. People with type 2 diabetes can also use it to lower their risk of heart attack and stroke. In addition to this medication, diet and exercise changes are often recommended.

In June 2021, the FDA approved semaglutide for the treatment of overweight and obesity (similar medications are being developed as well). When semaglutide is successful, it can help someone lose 15% of their body weight. For example, if you weigh 200 pounds, that would be 30 pounds.

The medication is injected under the skin of the upper leg (thigh), stomach area, or upper arm. It is administered once a week (every seven days). Preparation and administration of this medication will be taught to you. Follow the directions exactly and be sure to take your medication on a regular basis.
How do Semaglutide Injections work?

Adults with type 2 diabetes who cannot control their blood sugar levels properly with other medications use semaglutide injections (Ozempic) as a supplement to a diet and exercise program. Diabetes type 2 occurs when the body cannot control the amount of sugar in the blood since it does not use insulin properly. Furthermore, semaglutide injections (Ozempic) reduce stroke, heart attack, and death risk in adults with type 2 diabetes. It does not treat type 1 diabetes or diabetic ketoacidosis (a serious condition that can occur if high blood sugar is not controlled). Semaglutide injections are not used instead of insulin when treating people with diabetes who need insulin.

To lose weight, semaglutide injection (Wegovy) is used in conjunction with a low-calorie, low-fat diet and exercise program in overweight adults with high blood pressure, diabetes, or high cholesterol. Semaglutide injection falls under the category of incretin mimics. By releasing insulin at the right time, the pancreas helps control blood sugar levels. Insulin facilitates the movement of sugar from the blood to the body's tissues in order to use it as energy. Injections of semaglutide also slow the movement of food through the stomach, which may lead to weight loss and appetite reduction.

The complications of diabetes and high blood sugar include heart disease, stroke, nerve damage, kidney problems, and eye problems. By managing diabetes and changing your lifestyle (e.g., diet, exercise, quitting smoking), as well as checking your blood sugar regularly, you can improve your health. You may also be less likely to suffer from a heart attack, stroke, kidney failure, nerve damage (numbness, coldness, or a reduced ability to conceive for men and women), eye problems, such as changes or loss of vision, or gum disease because of diabetes if you use this therapy.
Who should take Semaglutide Injections?

Semaglutide injections are an excellent option for anyone struggling with obesity and/or having difficulty managing type 2 diabetes.

In people with type 2 diabetes, semaglutide is used along with a proper diet and exercise program to control high blood sugar levels. A healthy blood sugar level prevents kidney damage, blindness, nerve damage, loss of limbs, and problems with sexual function. Also, semaglutide lowers the risk of heart attack or stroke death in people with type 2 diabetes and heart disease.

Incretins are natural hormones in your body similar to semaglutide. As a result of high blood sugar (such as after eating), insulin is released and your liver produces less sugar.
How much does Semaglutide Injection cost?

Your insurance coverage will determine how much you will have to pay for your Ozempic prescription out-of-pocket. There are some commercial health insurance plans and Medicare Advantage and Part D prescription drug plans that cover Ozempic prescriptions, and there are some that don't.

For an uninsured patient, a single 2 mg/1.5 mL pen injector (eight 0.25 mg doses or four 0.5 mg doses) costs $1,368 while a single 4 mg/3 mL pen injector costs $1,205. Depending on the dosage prescribed, that would be between $170 and $342 per week.

Vive Ageless Weight Loss Center offers Semaglutide to help with weight loss. Contact us or book an appointment today. We serve patients in 166 Madeira Ave Coral Gables, FL, and the surrounding areas. You can conveniently visit us from Coral Gables FL, Miami FL, Pinecrest FL, South Miami FL, Coconut Grove FL, Brickell FL, Kendall FL, Richmond Heights FL, and Westchester FL.